2020 Jeep Raffle Rules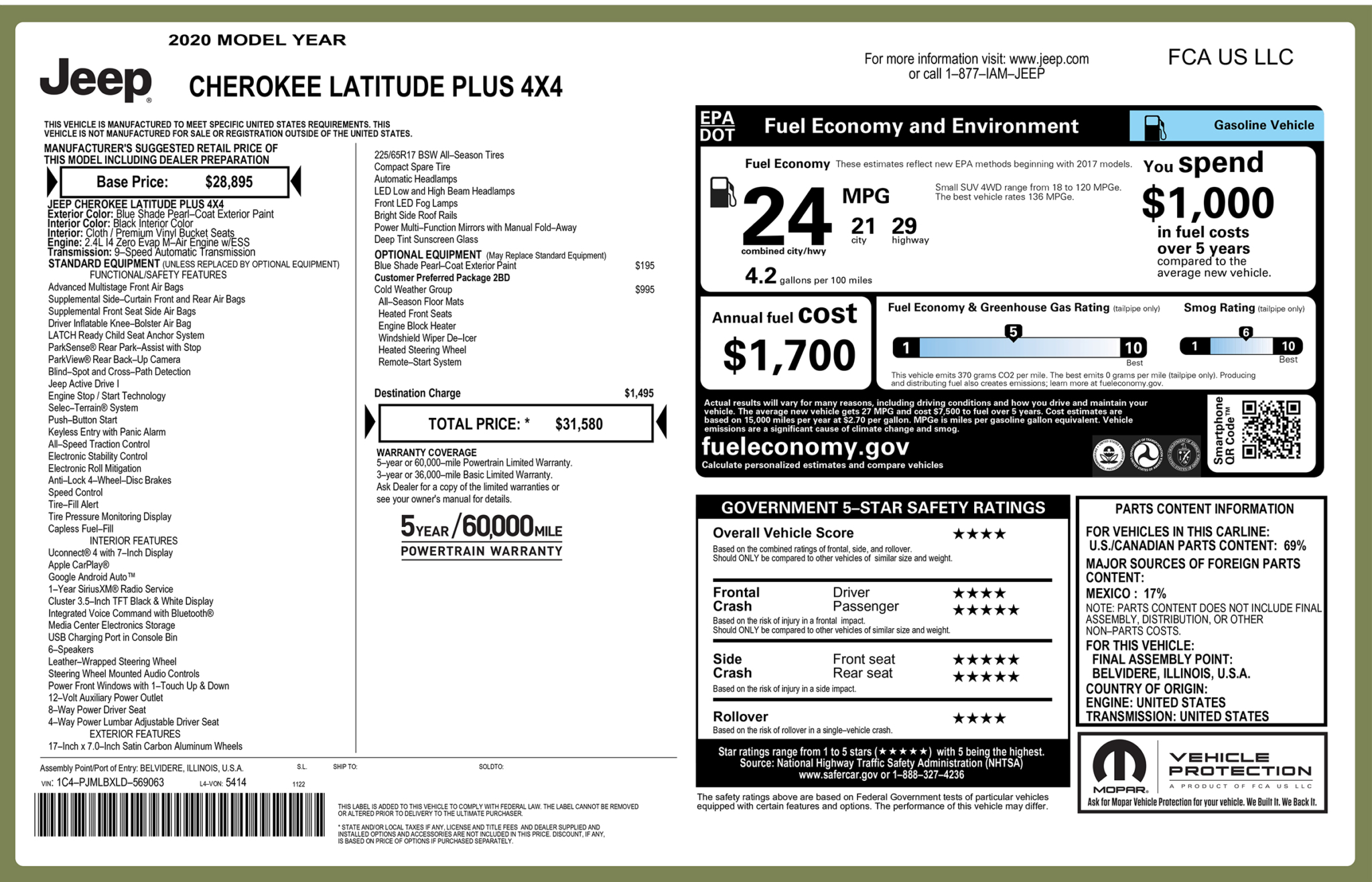 VOID WHERE PROHIBITED.  All raffle tickets must be purchased or issued in the City of Chicago or other authorized jurisdiction in accordance with these Official Rules.  The Mercy Home 2020 Jeep Raffle ("Raffle") is a random drawing raffle to occur on or about March 14, 2020 (the "Drawing").  Participation constitutes each entrant's full and unconditional acceptance of and agreement to be bound by these Official Rules.  The Raffle is sponsored by Mercy Home for Boys & Girls, 1140 W. Jackson, Chicago, IL 60607 ("Sponsor").  All federal, state and local laws apply.
Eligibility / To Enter: The Raffle is open to licensed drivers who are at least 21 years of age and who are legal residents of Illinois, Indiana, or Wisconsin (unless prohibited by law).  Employees of Sponsor and FCA US LLC who directly assist with the actual operation of the Drawing ("Sponsor Personnel") are not eligible to enter or win.  To enter, eligible entrants must purchase one or more raffle tickets for the Raffle at the price of $50 per ticket anytime between January 6, 2020 and March 14, 2020, prior to the Drawing and while supplies last (the "Entry Period").
Tickets may be purchased during the Entry Period either in person or online, as follows: (1) in person at various events, to be listed at www.mercyhome.org; or (2) online, tickets may be purchased directly from the Mercy Home Website at www.mercyhome.org/jeep-raffle.  All raffle tickets must be purchased or issued in the City of Chicago or other authorized jurisdiction.  No more than 2,000 raffle tickets will be sold.
Selection of Winners: One (1) Grand Prize winner will be randomly selected by Sponsor or Sponsor's representative at the Drawing.  Winner need not be present at the Drawing to win.  Sponsor will attempt to notify winner based on contact information provided to Sponsor with the entry.  Entrants are solely responsible for providing Sponsor with accurate and updated information.  Winner must acknowledge acceptance of the prize to Sponsor within 72 hours of Sponsor's attempted notification, and will be required to complete and return within such designated time period an affidavit of eligibility and a liability and publicity release.  Grand Prize winner must take delivery of vehicle by April 1, 2020 or prize may be forfeited.  Odds of winning depend on number of eligible entries received and number of tickets sold; no more than 2,000 tickets will be sold.
Prizes: One (1) Grand Prize winner will receive one (1) 2020 Jeep Cherokee Limited Plus 4×4 (MSRP $31,580 as of December 2019).  Vehicle is a Latititude Plus model with 4×4 drive and includes the cold weather group package.  Winner may purchase other optional equipment at Grand Prize winner's sole expense.  Winner is solely responsible for all taxes, fees, licensing, title, shipping, and registration fees and costs applicable to the prize.  Winner's right to the Grand Prize is non-transferable and may not be assigned.  No substitution of prize or, in the case of the Grand Prize, election of cash in lieu of prize will be permitted, except in the sole discretion of Sponsor and FCA US LLC in light of prize unavailability, in which case a prize of equal or greater value will be awarded.
General Terms: By participating in this Raffle, entrants agree to be bound by these Rules and all decisions of Sponsor, which shall be binding and final. Sponsor and its affiliated entities are not responsible for printing, distribution, production, or other errors that may affect the Raffle, its operation, or its integrity, and may rescind, cancel, or revoke this Raffle based on such error and without liability by refunding all tickets purchased. Entry constitutes permission to use Winner's name and likeness in any and all media or venues now or hereafter known in perpetuity for advertising and/or promotional purposes without further remuneration (except where prohibited by law).
Sponsor, its affiliated entities, and Sponsor Personnel are not responsible for incorrect, incomplete, or illegible contact information provided by entrants. In the event that the Grand Prize winner fails to acknowledge acceptance of or take delivery of vehicle in the time period set forth in these Rules or in the prize notification, the Grand Prize winner's right to the Grand Prize may be forfeited. In such event, the prize may be sold by FCA US LLC or a Jeep dealer and all proceeds shall be donated to Sponsor.
Each entrant agrees to release, indemnify and hold harmless Sponsor, FCA US LLC, their respective parents, subsidiaries and affiliates and each of their respective employees, representatives and agents, as well as the delivering dealer, (collectively, the "Released Parties") from and against any liability, claims, actions, losses, or damages arising in any way from participation in or administration of this Raffle or acceptance, failure to accept, receipt, ownership, use, or misuse of any prize. To the extent that some provisions may not be applicable in whole or in part, the liability of the Released Parties shall be limited to the fullest maximum extent permitted by law, including, where permitted, eliminated altogether. Entrant agrees that (1) under no circumstance will entrant be permitted to obtain awards for, and hereby waives all rights to claim, punitive, incidental, consequential, or any other damages, other than for actual out-of-pocket expenses, and (2) any and all claims, judgments, and awards shall be limited to actual out-of-pocket costs incurred, including costs associated with entering this Raffle, but in no event attorneys' fees.
Raffle is subject to the laws of the State of Illinois and the Municipal Code of the City of Chicago. Any dispute in connection with these Official Rules or this Raffle shall be resolved exclusively in state or federal courts in Chicago, Illinois. Entrants consent to jurisdiction in such courts.
Sponsor and FCA US LLC respect your privacy, and entrants' information will not be used except by Sponsor, FCA US LLC, and the dealer delivering the Grand Prize, and as otherwise provided in these Rules.
Winners List: To obtain a copy of the winner's name, please send your request in writing along with a stamped, self-addressed envelope to: Mercy Home for Boys & Girls, Attn: Jeep Raffle Winner List, 1140 W. Jackson, Chicago, IL 60607.  Requests must be received by April 14, 2020.