Volunteer for Mercy Home's March for Kids
[av_one_full first min_height=" vertical_alignment=" space=" custom_margin=" margin='0px' row_boxshadow=" row_boxshadow_color=" row_boxshadow_width='10' link=" linktarget=" link_hover=" padding='0px' highlight=" highlight_size=" border=" border_color=" radius='0px' column_boxshadow=" column_boxshadow_color=" column_boxshadow_width='10' background='bg_color' background_color=" background_gradient_color1=" background_gradient_color2=" background_gradient_direction='vertical' src=" background_position='top left' background_repeat='no-repeat' animation=" mobile_breaking=" mobile_display=" av_uid='av-3ukp40′]
[av_textblock size=" font_color=" color=" av-medium-font-size=" av-small-font-size=" av-mini-font-size=" av_uid='av-k6l616n0′ custom_class=" admin_preview_bg="]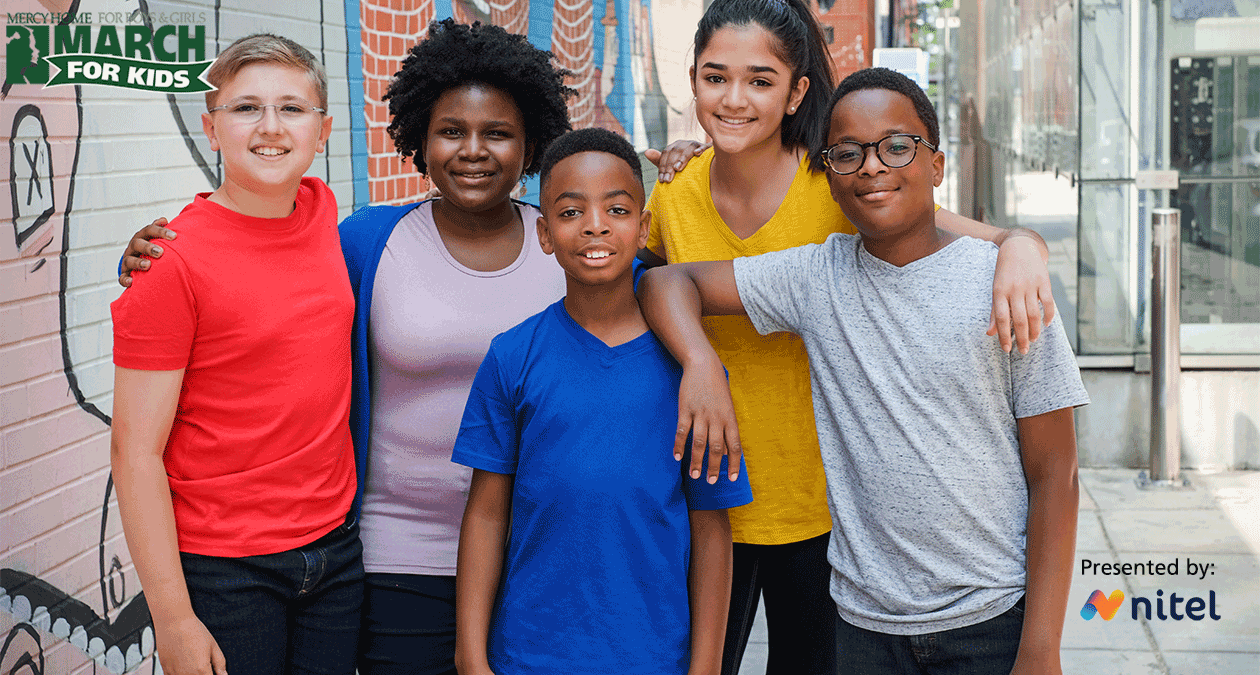 [/av_textblock]
[/av_one_full]
[av_one_half first min_height=" vertical_alignment=" space=" custom_margin=" margin='0px' padding='0px' border=" border_color=" radius='0px' background_color=" src=" background_position='top left' background_repeat='no-repeat' av_uid='av-k5fgds']
[av_heading heading='We Need Your Feet on the Street' tag='h3′ link_apply=" link=" link_target=" style=" size=" subheading_active=" subheading_size='15' margin=" padding='30' color=" custom_font=" custom_class=" admin_preview_bg=" av-desktop-hide=" av-medium-hide=" av-small-hide=" av-mini-hide=" av-medium-font-size-title=" av-small-font-size-title=" av-mini-font-size-title=" av-medium-font-size=" av-small-font-size=" av-mini-font-size=" av_uid='av-3020n4′][/av_heading]
[av_textblock size=" font_color=" color=" av-medium-font-size=" av-small-font-size=" av-mini-font-size=" av_uid='av-4x087k' custom_class=" admin_preview_bg="]
Make your St. Patrick's Day celebration special this year. Just a few hours can make a lifetime of difference to a child when you volunteer to help Mercy Home's March for Kids. And, you'll have a lot of fun while meeting caring people just like you!
Volunteer to collect donations for Mercy Home at a Chicago-area St. Patrick's Day parade and you'll create brighter futures for kids.
Volunteer at Mercy Home's Post Parade Party, helping with registration, raffle ticket sales, coat/gear check, merchandise sales, kids games and much more!
You can even secure service hours for your school or church by being a Mercy Home March for Kids volunteer!
The time you spend volunteering raises funds to help Mercy Home provide a safe place for abused children, healing from past traumas, and tools to build brighter futures. That's because Mercy Home relies on donations to supply 99.6% of the resources we need to give kids round-the-clock care, food, clothing, therapy, education, life skills, work experience and career guidance, and so much more.
Every coin and every dollar that someone places in our canisters at a parade, and every donation made at the Post Parade party, is an investment in the future of a child right here in Chicago. But we need your help! Join us.
[/av_textblock]
[/av_one_half]
[av_one_half min_height=" vertical_alignment=" space=" custom_margin=" margin='0px' padding='0px' border=" border_color=" radius='0px' background_color=" src=" background_position='top left' background_repeat='no-repeat' av_uid='av-g9pnuo']
[av_heading heading='Due to concerns about the ongoing Coronavirus outbreak, volunteer opportunities have been cancelled.' tag='h3′ link_apply=" link='manually,http://' link_target=" style=" size=" subheading_active=" subheading_size='15' margin=" margin_sync='true' padding='10' color=" custom_font=" av-medium-font-size-title=" av-small-font-size-title=" av-mini-font-size-title=" av-medium-font-size=" av-small-font-size=" av-mini-font-size=" av_uid='av-k7nliqcp' custom_class=" admin_preview_bg="][/av_heading]
[/av_one_half]