Cheers! for Mercy Home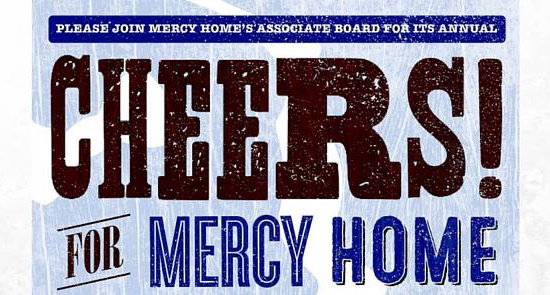 Date: Friday, November 18, 2022
Time: 6:00 – 9:00 p.m.
Location: Highline Bar + Lounge, 169 W. Kinzie St., Chicago, IL 60654
Ticket Prices: $60 until 4:00 p.m. on Friday, November 18; $75 at the Door
Online Sales Have Ended – Tickets On Sale At The Door
Join the Associate Board of Mercy Home for Boys & Girls for the 14th Annual Cheers! for Mercy, and support Mercy Home's kids along the way.
This year's event will be held on Friday, November 18 at 6:00 p.m. at Highline Bar + Lounge (169 W. Kinzie St.). Each ticket includes beer, house wine, a selection of mixed drinks including two signature cocktails, and appetizers. And you'll also enjoy a variety of FREE arcade games in the Hi-Point Game Lounge, located on the second floor of Highline!
Buy your tickets to Cheers! today, and we hope to see you there!
Questions? Please contact Rachel Twarog at (312) 738-7567 or use the form below.