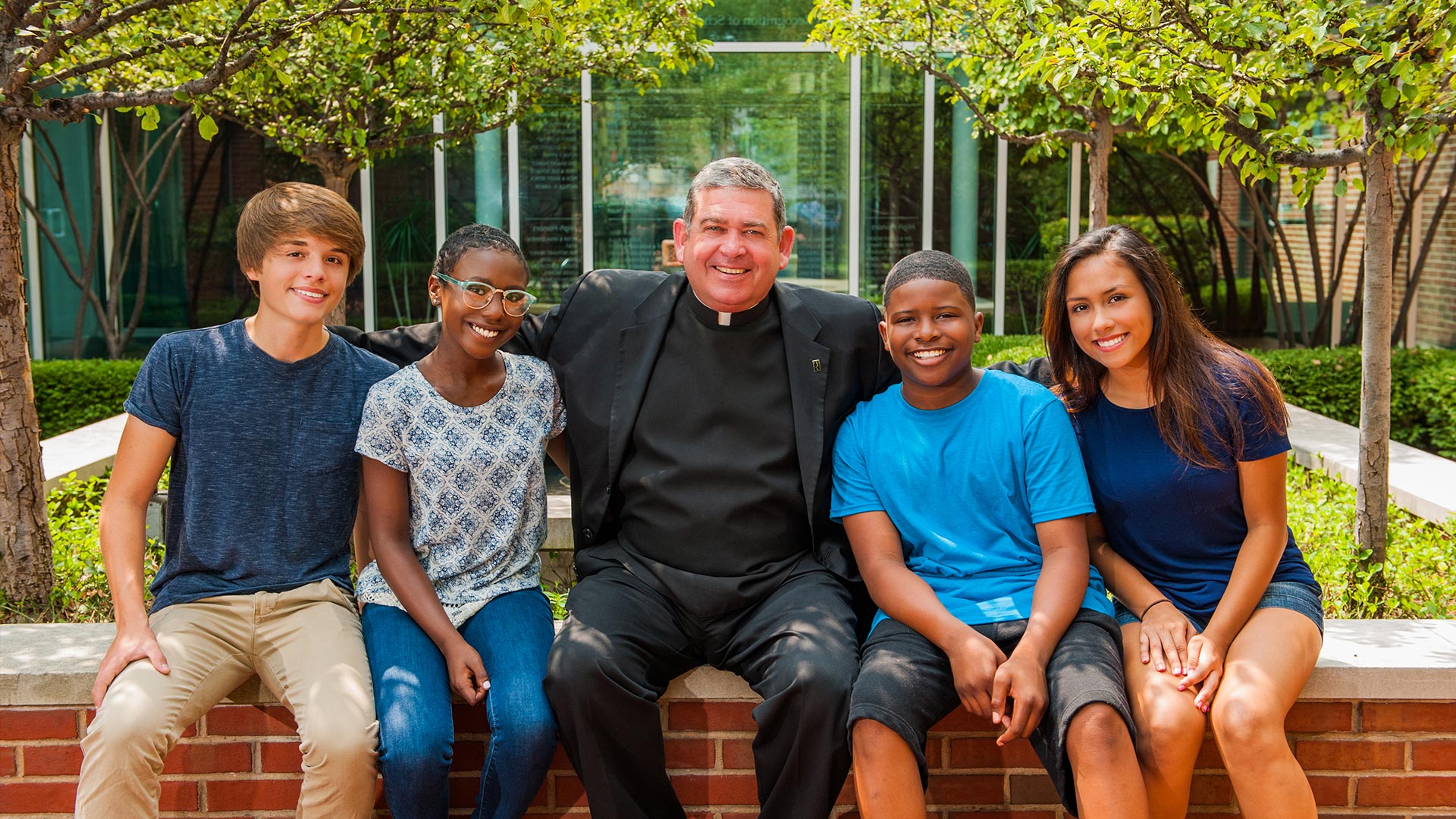 About Mercy Home
Safety in the storm
Many young people face serious, even life-threatening adversity. Abuse. Neglect. Insecure homes and struggling schools. Growing up surrounded by violence, poverty, and lack of opportunity, or lack of stable housing, young people like these need safe harbor.
Thankfully, Mercy Home for Boys & Girls has been a port in the storm for thousands of young people since 1887.
We provide a home
Most of us grew up in a safe and stable home where we received shelter, food, clothing, and warm bed to sleep in every night. But a true home provides more than just these basics. It offers us love, laughter, and belonging. A home promises nurturing and growth. A home is where we are seen and heard.
Mercy Home for Boys & Girls offers kids just this kind of home. A place free from fear. A place to heal from the past. A place where they can grow into independent adults who go out and leave their own mark on the world.
As a Catholic children's charity based in Chicago, our healing mission on behalf of children and families is rooted in our faith. We're dedicated to living out the Gospels by opening our doors to those who turn to us for help during their most critical hour.
We save young lives
Mercy Home gives its young people the safety they need right now, the therapy they need to move forward, and the tools they need to build brighter futures. Tools like a good education, life skills, career exploration and so much more.
We also assist hundreds more children and families by connecting them to a vast network of accredited professional service-agencies throughout metropolitan Chicago. We offer former residents the resources they need to succeed beyond our home. And we connect kids with mentors who help them navigate the often challenging path through adolescence.
We partner with you
The secret of our success is our partnerships – with families, with donors and volunteers, with you. We invite you to joins us in helping save young lives. Learn more about our history, our locations, and our leadership as well as the many ways you can play a role in our healing mission.
Support our Home
Your support of Mercy Home is more critical today than ever before. We raise nearly 100% of our life-saving resources from donors. 
---
Work With Us
Do you want to work where you can make a difference in the lives of children and their families?  Learn about career opportunities at Mercy Home.
---
Sunday Mass
Sunday Mass at Mercy Home is the most popular televised Catholic Mass in the Chicago area. Join our "Parish of the Airwaves" in your own home every Sunday Morning at 9:30 a.m. on WGN Channel 9, and on cable and satellite.
---
HISTORY
Since 1887 we've been a port in the storm for kids and families in need. Learn about how we started and how we've evolved to best serve the needs of youth and families.
LOCATIONS
Our young people live in homes on two separate campuses—our West Loop Campus and our Walsh Girls Campus
LEADERSHIP
In partnership with our President, Fr. Scott Donahue and our leadership team, members of our boards share their diverse talents and insights to help us advance our work with children and families.