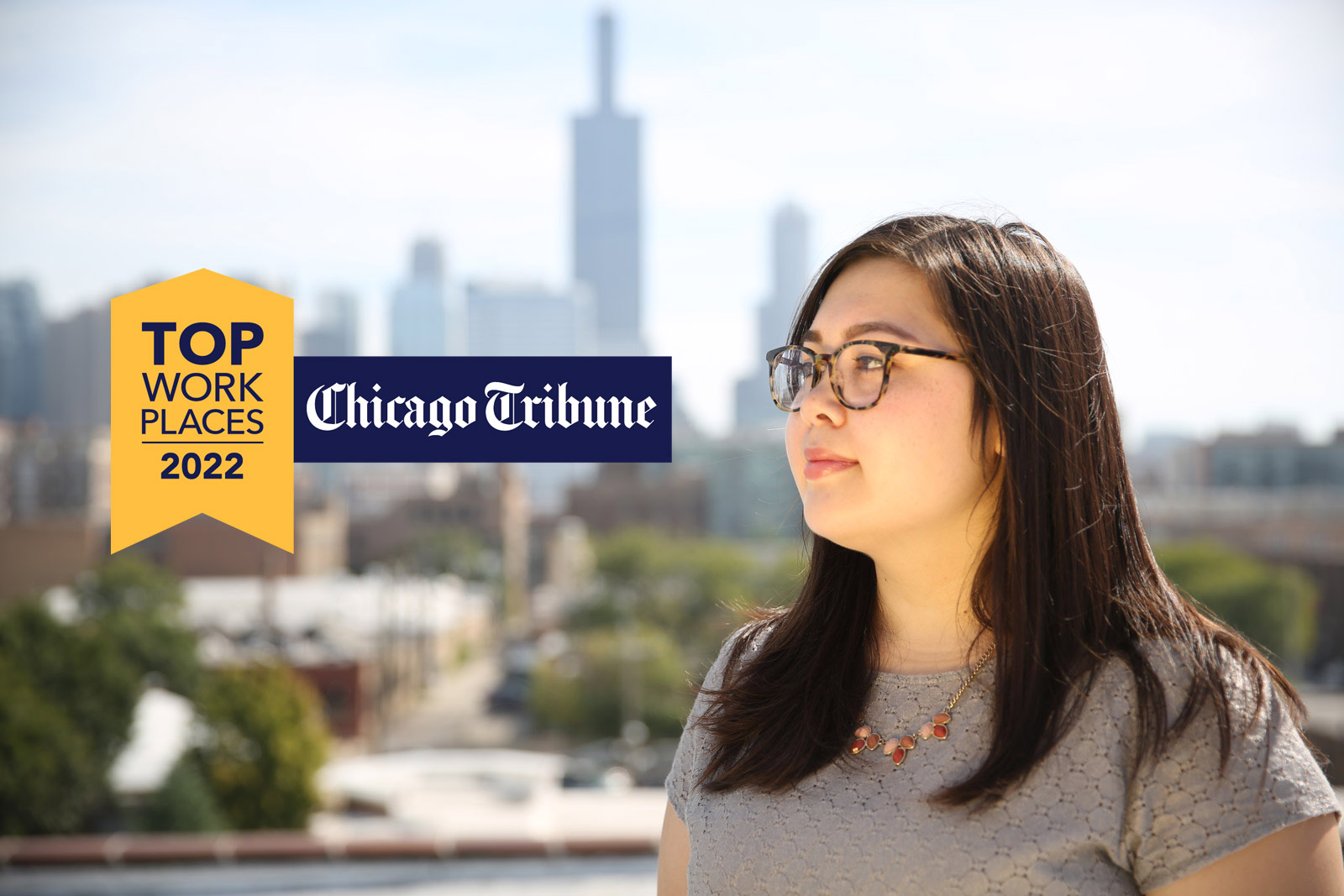 Work With Us
YOU CAN PLAY A CRITICAL ROLE IN HELPING CHILDREN REBUILD THEIR LIVES AND REDIRECT THEIR FUTURES.
If you're passionate, driven, and eager to make the world a better place, then we want you on our team. The dedicated coworkers at Mercy Home provide healing, guidance, and opportunity to young men and women in need.
At Mercy Home, you will have opportunities every day to help kids envision positive change — by working directly with youth on one of our two residential campuses, through our Community Care team or through work on our advancement or administrative teams that support our mission. Mercy Home offers all the support and resources you need to succeed in your career—and make a difference in the world.
Day in the Life: Our Kids
Now Hiring!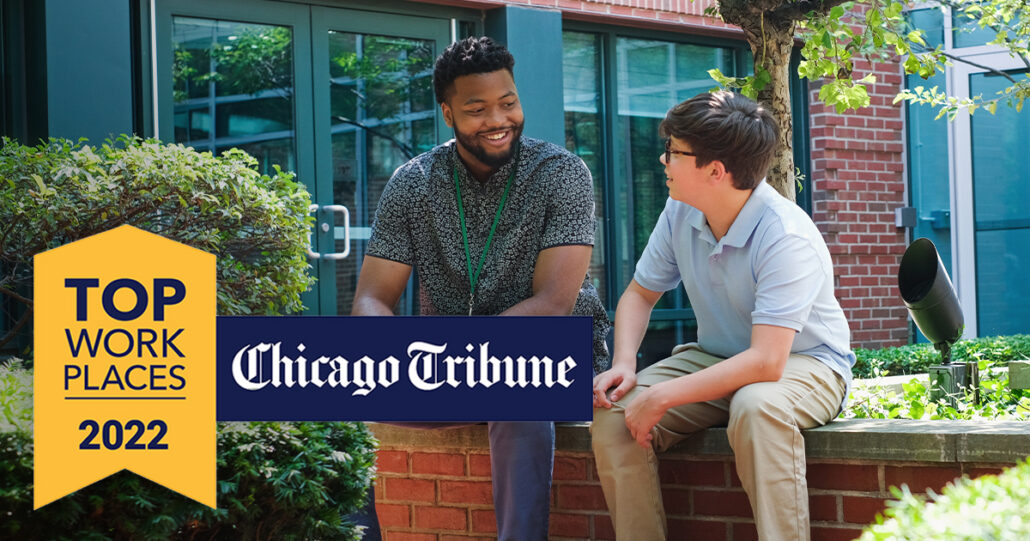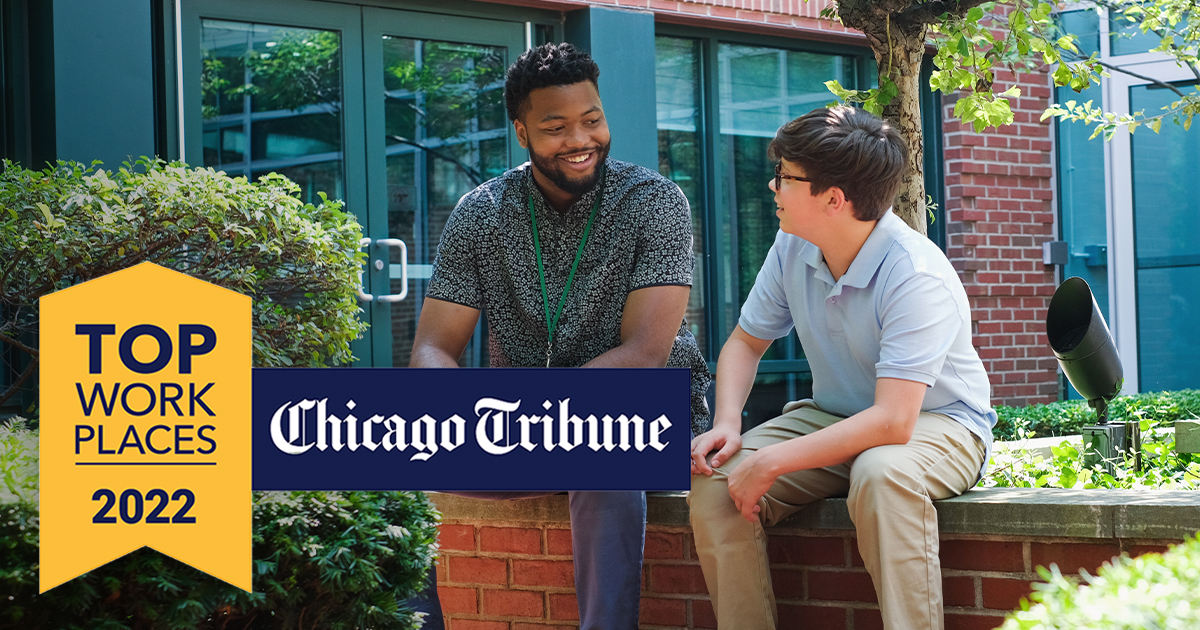 Youth Care Workers
Program Managers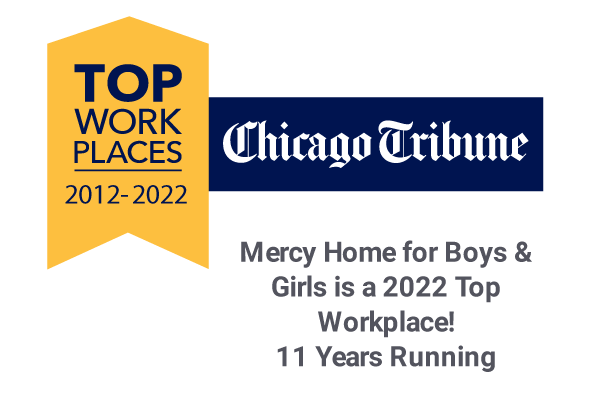 Eleven Terrific Years!
For the eleventh straight year, Mercy Home was named one of the top workplaces by the Chicago Tribune.
CORE ATTRIBUTES THAT CONTRIBUTE TO OUR SUCCESS
Appreciation for the Catholic mission
A can-do attitude
Generosity of spirit
Quest for excellence
What Our Coworkers Have to Say about Working at Mercy Home
Why Coworkers Enjoy Working at Mercy Home for Boys & Girls
BENEFITS
Coworkers at Mercy Home enjoy a number of outstanding benefits. Below is just a summary*:
Health Insurance
Medical insurance with Blue Cross/Blue Shield, also dental and vision.
Life Insurance
Employer-paid life and long term disability insurance.
Retirement Plan
Optional 403b retirement savings plan with Agency matching-dollar program.
Disability Coverage
Short-term disability coverage for $3 per pay period.
Paid Holidays
Ten paid holidays per year.
Pre-tax savings
Flexible Spending Account for health care and dependent care expenses.
Sick Time
All co-workers earn sick time.
Paid Vacation
12 days for the first two years and then 17 days for three years.
Free Lunch
Complimentary lunch (depending on campus and hours worked).
Health Club
Health club facility on both campuses
Employee Assistance
Confidential Employee Assistance Program for employees and immediate family members.
Transit Program
Pre-tax transit program for public transportation costs with CTA and Metra.
Tuition
Tuition reimbursement available up to $2,500 per year with a maximum of $10,000 per employee.
Extended Benefits
Direct care staff receive two additional days off ("service days") per calendar year.
*Benefits and providers are subject to change at any time.
---
INTERNSHIPS AT MERCY HOME
Mercy Home provides a number of learning opportunities for Social Work, Psychology or Ministry students each year. Internships will run for an academic year – September to May. We do not provide January-September or summer block internships.
Potential Placements Include
Youth Care Worker Internship (BSW or 1st year MSW/MA student)
Therapy Internship (at least 2nd year Master's student)
AfterCare Care Manager Internship (BSW or 1st year MSW/MA student)
AfterCare Therapy Internship (at least 2nd year MSW/MA student)
Friends First Mentoring Coordinator Internship (1st year MSW student)
Spiritual Development Coordinator Internship (MDiv/Pastoral Ministry student)
Scheduling, Educational and Age Requirements
Internships will run for an academic year – September to May. We do not provide January-September or summer block internships.
All interns must be at least 21 years of age.
Interns must be present 3 days a week for 16+ hours.
All interns must have a valid Illinois driver's license (or hold a different license with the ability to transfer to an Illinois license if offered the internship).
Application, Screening and Interviewing Process
All screening and scheduling of interviews will be coordinated by Director—Internships.
Internship applications must include:

Resume
Cover letter
Letter of readiness written by the Director of Training or the Field Placement Liaison at the intern's school
Two (2) letters of recommendation from academic and/or clinical staff
Writing sample
Email us for more information or to submit your application electronically.
---
EEO Statement
Mercy Home for Boys & Girls is an Equal Opportunity Employer and encourages people of all backgrounds to apply.
Mercy Home for Boys & Girls provides equal employment opportunities to all employees and applicants for employment without regard to race, religion, color, sex, national origin, age, sexual orientation, marital status, pregnancy, parental status, disability, veteran status or any other legally protected status. Mercy Home for Boys & Girls complies with applicable federal, state, and local laws governing nondiscrimination in employment.