Attend a Chicago Charity Event
Mercy Home depends on the support provided by generous benefactors, including those who contribute through several great Chicago charity events benefitting this life-saving mission.
You can help kids build brighter futures by attending Mercy Home event. We offer numerous opportunities throughout the year for our friends to join together to help kids in crisis. Our annual lineup of fundraisers include some of the most anticipated and long-running non-profit events in Chicago as well as a number of exciting newer programs.
Like most charity events in Chicago in 2021, our celebrations continue to be affected by the pandemic. But we're providing many of the same kinds of engaging activities online that made our live, in-person events so popular.
Please see below to learn more about opportunities for you to help kids by attending a Chicago charity event for Mercy Home. Sponsorship opportunities for your company are also always available by contacting Jim Marrese.
---
Poker Night
January 27, 2022 | In-Person Event
Enjoy a night of casino games and dinner buffet January 27 at Poker Night to benefit hurting children at Mercy Home for Boys & Girls.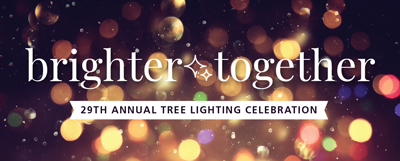 Brighter Together
Virtual Event
Join Mercy Home's kids for the second year in a row as we ring in the Christmas season with a special, virtual tree lighting celebration!
Check back often for new events that might be scheduled throughout the year.