2021-09-16 02:00:00
2021-11-01 12:00:00
There are only a few hours left to help out families affected by the COVID-19 crisis. Gifts made today will be matched.
#GivingTuesdayNow is almost over. Only a few hours left to help our families affected by the COVID-19 crisis. Gifts made today will be matched up to $50,000 thanks to the generosity of a dedicated group of employees at William Blair and its matching gifts program.
Mercy Home's Facility Dog
Meet Pongo | Video | Follow Pongo | Stories | Tom & Pongo
Pongo is Mercy Home for Boys & Girls' working facility dog. As a dedicated coworker, his job is to comfort, motivate, and inspire our kids whenever they need it.
Pongo is a 2-year-old Golden Retriever and Labrador mix. His unconditional love and attention serve a vital role in helping our boys and girls heal from the trauma of their pasts.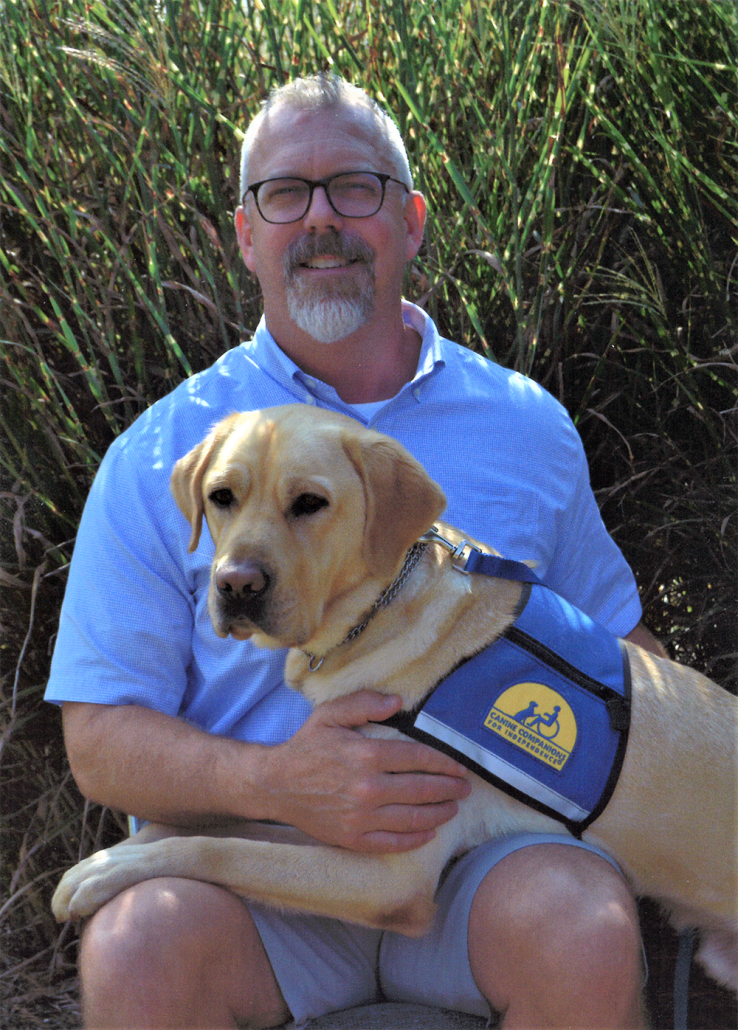 Pongo came to Mercy Home courtesy of Canine Companions for Independence, a non-profit organization that has bred, raised, and expertly trained assistance dogs since 1975.
Tom Gilardi, Mercy Home's Vice President of Youth Programs, is Pongo's certified facilitator. This means Tom is responsible for housing, feeding, and caring for the dog, as well as making sure Pongo maintains his knowledge of over 40 commands.
We consider Pongo a member of our Mercy Home family and welcome the joy he brings to our kids and coworkers each and every day.
Get Pongo updates!
'Every member of our Mercy Home family—from coworkers and tutors to our donors—plays a unique and vital role in the mission we all share: to provide a safe and loving Home for children in need. That's why Mercy Home for Boys & Girls is so proud to welcome our newest team member: Pongo, our working facility dog.
Pongo makes me feel awesome, even if I'm not having the best day. Seeing Pongo makes me want to have my own dog someday.
– Dominique
I'm always happy when I see Pongo.
– Rashaun
Pongo is energetic and well mannered. He is never a problem and is always ready to play. He makes you feel loved and like you're never alone.
– Yoselin
What I like best about Pongo is that he's always full of energy, cute and also loving
– Ashley
He is so pretty and he is so playful. I love Pongo so much!
– Maggie
I love Pongo! I feel like I've needed a dog in my life. Personally, it's nice to have someone to hold onto. Therapeutically, whenever I see him, he makes me feel better than I'm feeling. If I'm really down or feeling depressed, when I see Pongo wagging his tail, it means he's happy, so I feel happy.
– Luis
A Man's Best Friend
The unique bond between Pongo and his facilitator, Mercy Home's Vice President of Youth Programs Tom Gilardi, is a relationship like no other.
"We formed such a special bond during training. It's amazing to me, because I was only there for a week," Tom says. "Pongo's eyes are always on me. He always has a sense of where I am in proximity to him."
As Pongo's facilitator, Tom is responsible for feeding, housing, and caring for him. Whether it's bringing Pongo to work or taking him outside to do his business, the bulk of Tom's day is spent with Pongo by his side.
"Pongo associates me with all the major functions in his life," Tom says.
Being around each other so often is the recipe for their strong bond. It's a partnership so robust that it transcends friendship. They depend on each other.
"The most important ingredient of any relationship is time," Tom says. "Pongo and I are together so much that we just begin to look for that other person, or other being. It's my new normal now — to have him around me."
But things weren't always that way. Despite Tom's expert, certified training, when Pongo arrived, reality still sunk in: he was now in charge of this dog's needs.
"It was worrisome for me for a little bit because I had to adjust my lifestyle," he says. "But now, it's worrisome when I'm not with him."
As Tom and Pongo's relationship blossomed, it continued to grow stronger. Today, we see the positive effect that our four-legged friend and his facilitator have on the most important people here at Mercy Home: our kids and our coworkers.
"Pongo naturally breaks down barriers between people," Tom says. "So it's even easier for me to have relationships with kids and coworkers because they're just so excited to see us coming."