Tutoring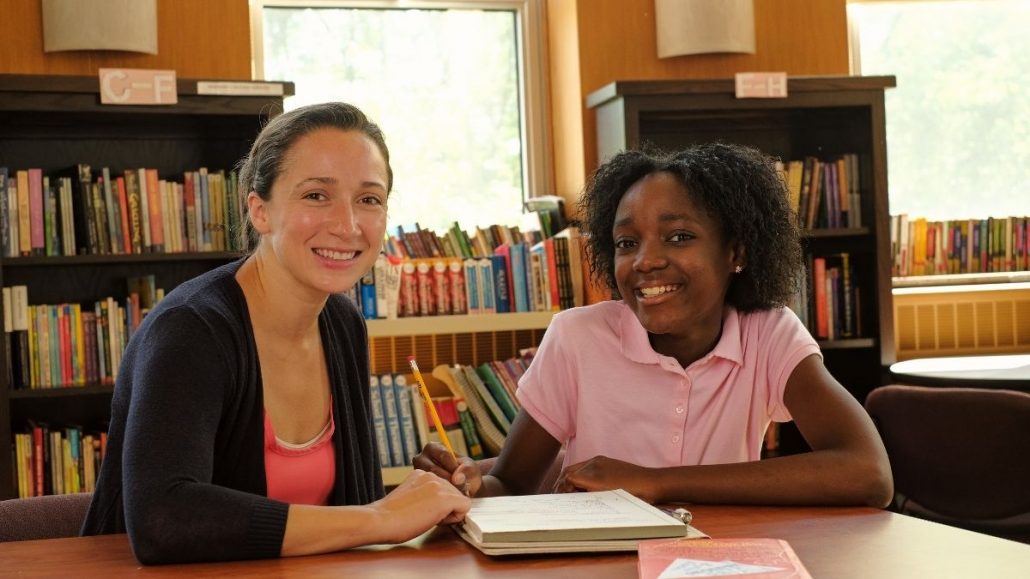 We currently have a need for job lab tutors and you are welcome to apply. All of our academic tutoring slots are currently filled. You are welcome to apply and your application will be processed as we have a need for more academic tutors.
2022-2023 School Year
Tutoring has taken place in a virtual capacity during the past two school years due to the COVID-19 pandemic. Now, with the vaccine availability and additional COVID mitigations in place at our Home, we are pleased to offer an option for in-person tutoring during the 2022-2023 school year when COVID is at a low transmission level in Chicago.
Tutors may choose to have virtual or in-person sessions at one of our campuses located in the West Loop and Beverly/Morgan Park neighborhoods of Chicago. Tutors who come for in-person tutoring will be required to follow Mercy Home's COVID protocols:
Up to date vaccination OR provide proof of negative COVID test each week
Wellness screening prior to entry
Masking
Distancing to the extent possible while tutoring a youth
One hour a week can make a lifetime of difference.
It may not seem like much – but just 60 minutes with volunteer tutors can help Mercy Home's young people catch up in school, build their confidence and fulfill their academic potential.
Tutoring is an integral part of our volunteer program. Tutors spend an hour each week with our kids during the school year, helping them with homework and encouraging positive academic habits.
For our young people, simply having someone who listens and cares whether they do their homework can make all the difference in the world.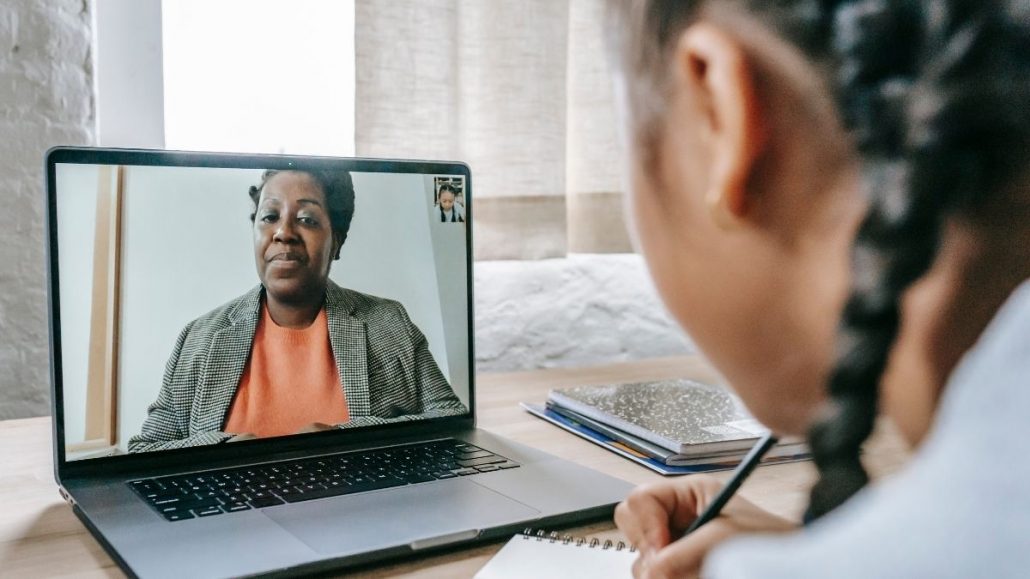 Functions of a volunteer tutor at Mercy Home
As a volunteer tutor at Mercy Home for Boys & Girls, you will be asked to meet weekly, on the same night each week, with your assigned youth during study time to help them with homework. As you do, you'll also be helping them develop academic and life skills that will be an invaluable asset to them inside and outside the classroom.
If your assigned youth is not available, you will be asked to work with another youth who has homework or is in need of support during study time.
As their tutor, we ask that you put forth your best effort helping the youth with the content, and teach them how to problem-solve when the material may be difficult.
Those interested in our Chicago tutoring opportunities should
Be at least 18 years of age and have a high school diploma or GED.
Have availability on the same night each week, for one hour, during the school year.
Feel comfortable directing or redirecting a child to stay on task.
Must have a personal computer and/or phone with access to the internet if tutoring virtually.
Be knowledgeable in multiple academic subjects.
Commit to completing projects with youth within a prescribed amount of time.
Be at ease working with at-risk young people.
Virtual and in-person tutoring sessions take place Monday through Thursday evenings, September through June
Tutoring FAQs
Can I tutor on a different night each week?
Unfortunately, no. Because each youth has more that one tutor during the week, we must assign each volunteer to a regular schedule.
Can I start in the middle of the school year?
If you must miss a session, please let our staff know as soon as possible. Please, however, make an effort to attend all tutoring sessions. In addition to the academic benefits of tutoring, the youth bond with their tutors and look forward to their time together. If there is a presenting need for more tutors during the school year, we will match a new tutor.
Is there training available?
Yes. Our staff will familiarize you with tutoring techniques and will provide information about working with at-risk youth.
Tips for your application:
Your application will take between 30-45 minutes to finish. You may complete the application in more than one sitting. Please have contact information for three references ready for your application.
What if I am uncomfortable tutoring in a certain subject?
Our tutoring application asks that you to note the subjects in which you feel most comfortable helping kids. We will do our best to match your skills to the needs of our youth. We have tutors who cover a variety of subjects, so don't worry if you're not an expert.
Who will I be tutoring?
Most of the young people at Mercy Home are students in middle school or high school, though some are college-aged. We will match you with a child whose age and academic level are appropriate for your skills and comfort level.
What is the time commitment for a tutor?
Tutoring takes place for an hour a week, Monday through Thursday evenings during the school year. We will work with you to find an evening that fits your schedule.
Contact us to learn more about tutoring opportunities.