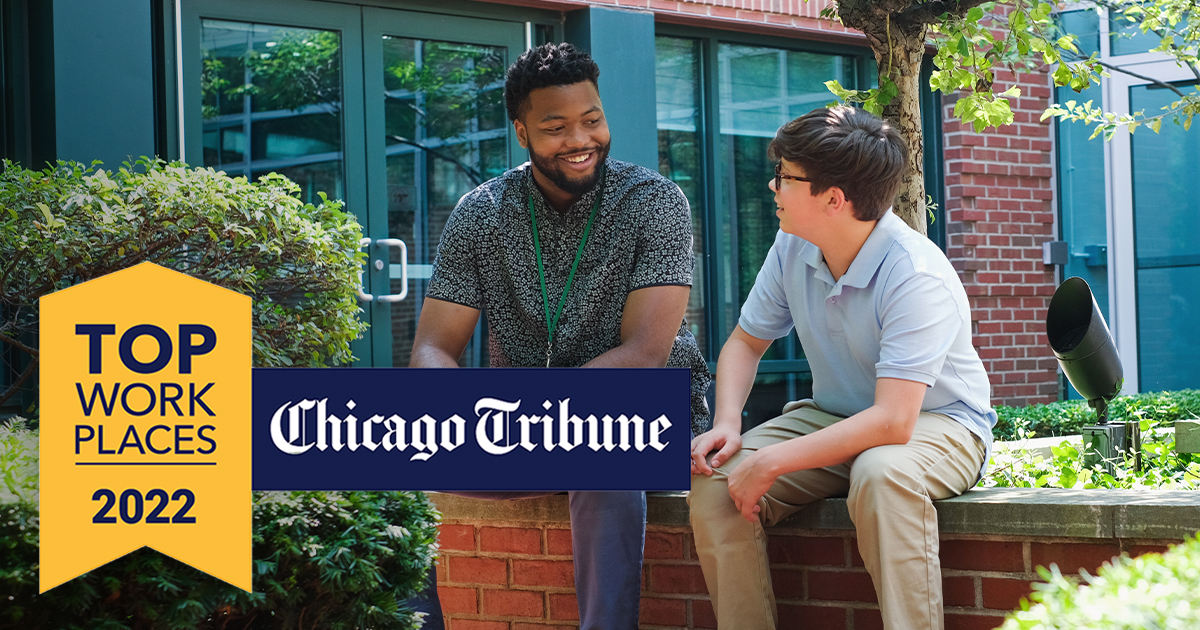 Youth Care Worker Jobs
Elevate Your Career While Making a Difference: Become a Youth Care Worker at Mercy Home
What is a Youth Care Worker? (YCW)
Mercy Home Youth Care Workers don't just care for our kids, they care about them. They are the heart and soul of our mission.
By becoming a youth care worker, you will play a critical role in helping children rebuild their lives and change their futures.
We are looking for those who are passionate, driven, and eager to make the world a better place. It is through our dedicated coworkers that we are able to provide healing, guidance, and opportunity to young men and women in need.
At Mercy Home, you will have opportunities every day to help our kids learn, grow, and envision positive change–all by working directly with them one-on-one at one of our two residential campuses. We will offer you all the support and resources you need to be successful, and, more importantly, make a difference in the world.
Our youth care workers play many different roles to our kids, including as acting as an advocate, educator, coach, role model, friend, mentor, confidant, and teacher to our kids. They are an invaluable part of our team.
Ready to become a Youth Care Worker?
The Benefits of Being a Youth Care Worker at Mercy Home
Mercy Home for Boys & Girls is not just a workplace; it's a community dedicated to the growth and well-being of its employees. We offer a comprehensive benefits package, including health coverage options, life insurance, disability coverage, a retirement savings plan, paid vacation, and more.
We also understand the importance of work-life balance. That's why we offer benefits like complimentary lunch, access to health club facilities, and an Employee Assistance Program for you and your immediate family members.
Here are the details:
Health Coverage Options
Choose between three medical plans. Dental insurance and vision insurance available.
Life Insurance
Employer-paid life and long term disability insurance. Employees can purchase additional life insurance for self or dependents.
Disability Coverage
Short-term disability coverage for $5 per pay period.
Retirement Plan
Optional 403b retirement savings plan with Agency matching-dollar program.
Pre-tax Savings
Flexible Spending Account for health care and dependent care expenses.
Paid Vacation for Youth Care Worker
14 days for the first two years and then 19 days for three years.
Paid Holidays
Eleven paid holidays per year.
Sick Time
6 sick days per year.
Free Lunch
Complimentary lunch (depending on campus and hours worked).
Health Club
Health club facility on both campuses.
Employee Assistance
Confidential Employee Assistance Program for employees and immediate family members.
Tuition
Tuition reimbursement available up to $3,500 per year with a maximum of $14,000 per employee.
Student Loan Repayment
Available.
Weekend Pay Differential
Earn 1.2x your hourly rate for weekend hours worked.
Join a Top 100 Workplace

We're proud to have been named among the top places to work by the Chicago Tribune for 11 consecutive years. We're looking for passionate, driven individuals who are eager to help young people build brighter futures.
Ready to Make a Difference?
Join us at Mercy Home and become a part of our mission to transform lives. Our application process is simple and straightforward, and we're here to support you every step of the way.
Shape the Future with Mercy Home
Join us and make a difference in the lives of children in Chicago. As a Youth Care Worker at Mercy Home, you're not just starting a job; you're embarking on a journey to transform lives and create brighter futures.
Mercy Home Coworkers Exhibit Five Core Attributes that contribute to our success.
A Can-do Attitude
professionalism
a quest for excellence
Appreciation for our Catholic mission
generosity of spirit
Ready to become a Youth Care Worker?
What does the Application Process Entail?
Our application process is simple and straightforward, and we're here to support you every step of the way.
Step 1:
Submit Application
This process should take approximately 10 to 20 minutes. You'll need to provide some basic information about yourself, your educational background, and your work experience. Be sure to highlight any skills or experiences that make you a strong candidate for a Youth Care Worker position.
Step 2:
Phone Interview
If your application matches our needs, the next step is a 30-minute phone interview. This is an opportunity for us to get to know you better and for you to ask any initial questions you might have about the role or Mercy Home. We'll discuss your interest in the position, your qualifications, and what you hope to bring to our team.
Step 3:
In-Person Interview
The final step in the process is an in-person interview. This is a more in-depth conversation where we'll delve into your experiences, skills, and how you handle different situations. In an effort to be sure you have a good understanding of the position and the ability to meet several of our coworkers, we may invite you in for several rounds of interviews.
Youth Care Worker FAQs
What does a YCW do?
A YCW advocates for youth that are unable to speak up for themselves, we educate those that need additional help that they aren't able to get at home or school, we are positive role models for the youth that come into our care, we assist and oversea the day to day operations of program.
What are the daily tasks for a YCW?
YCW tasks look different with each age group/program you interact with and or working with. Some tasks are meeting weekly with the youth, distributing medication, teaching independent skills, taking them on outings, celebrating their accomplishment and milestones.
What makes being a YCW unique?
The uniqueness of being a YCW is taking part in the process of helping a young person and watching them grow and transform into such awesome amazing human being. Taking pride in knowing that you are one of the reasons that help them succeed and not become just another statistic.
What are the average working hours of a YCW?
A full-time Youth Care Worker works 40 hours a week. Generally, those hours are 2nd shift (3pm-11pm) and may include weekend hours in order to be present for the youth outside of their school hours. The specific schedule will vary based on the Home, and will be shared when you are interviewing.
What type of on the job coaching and support will I receive?
On the job training will consist of shadowing other Youth Care Workers, receiving training and support from your Supervisor and online and group based new coworker trainings. You will meet weekly for a one-on-one meeting with your Supervisor for ongoing support and professional development. Many Youth Care Workers are also part of Youth Care Worker groups with peers.
Why do people love working at Mercy Home?
Mercy Home has amazing resources to provide best care and resources for the youth and families.
It's a great organization with a solid history that is financially sound.
We have a supportive environment with weekly one-on-one check ins with a supervisor.
There are amazing opportunities for training and professional development.
What benefits does Mercy Home Provide?
Full time positions receive the full benefit package which included medical, dental and vision insurance and paid time off. In addition, Mercy Home offers other benefits such as tuition reimbursement assistance, 403b retirement savings plan, and pre-tax transit benefits.
What opportunities are there for me to advance in the agency to more advanced roles with higher pay?
After gaining experience in the Youth Care Worker role, you may be interested in pursuing a position as Therapist or Supervisor within the Program, move into a position as a Coordinator in Education or Career Resources, or move into a different area all together.
Make a difference in the lives of children in Chicago