Know a Child in Need?
Do you know a child who is struggling?
Contacting Mercy Home could save a life.
We have openings this fall for young men and women
Mercy Home's residency program is for youth between the ages of 11 and 24 who live in situations that place extra stresses on their health and progress. The common thread that connects our children to Mercy Home is that they have experienced trauma and that they are committed to changing their lives.
We welcome referrals of young people in need from throughout the Chicago area. We evaluate each referred youth for appropriate placement within our full-time residential programs. Our admissions process is designed to ensure that each youth who comes to live at our Home is best served by the resources we provide.
Join the Mercy Home Family
At Mercy Home for Boys & Girls, every child is given a chance to rewrite their story, to dream, and to succeed. If you're looking for a place where your child can overcome challenges, and develop into a confident, successful individual, look no further. Welcome to Mercy Home – where love transforms, hope kindles, and success stories begin.
To start your child's journey to a brighter future, reach out to us today. We're here, ready and eager to help. You're not alone – you have the Mercy Home family.
Mercy Home for Boys & Girls: Championing Child Welfare in Chicago
Turning Dreams into Reality, One Child at a Time
At Mercy Home for Boys & Girls, we are more than a sanctuary. We are a vibrant family dedicated to healing, nurturing, and empowering children from all walks of life. Since 1887, we have been a guiding star for children in Chicago, reaching out to those grappling with behavioral issues, trauma, neglect, or even those lacking the resources to make the most of their potential.
Our mission is not just to provide a refuge but to cultivate an environment of love, support, and growth for every child. By instilling resilience and hope, we help turn their dreams into reality.
Understanding the Children We Serve
Children from diverse backgrounds find understanding, safety, and growth at Mercy Home. Our doors remain open to all children in need, irrespective of their circumstances. We are dedicated to nurturing their potential, whether they're dealing with behavioral problems, trauma, or merely lacking the resources needed to navigate life successfully.
Our approach is rooted in compassion and commitment, offering tailored services that help each child overcome their unique challenges and thrive in their journey towards a brighter future.
Lighting the Way
We go beyond being a residential care facility. Mercy Home provides a comprehensive array of services ranging from therapeutic interventions and academic support to career guidance and life skills coaching.
Our residential program acts as a lighthouse, guiding each child towards:
Healing from behavioral issues through our therapeutic care
Academic success through our extensive educational support
Building a prosperous future through our career guidance
Cultivating personal growth within a supportive, family-like environment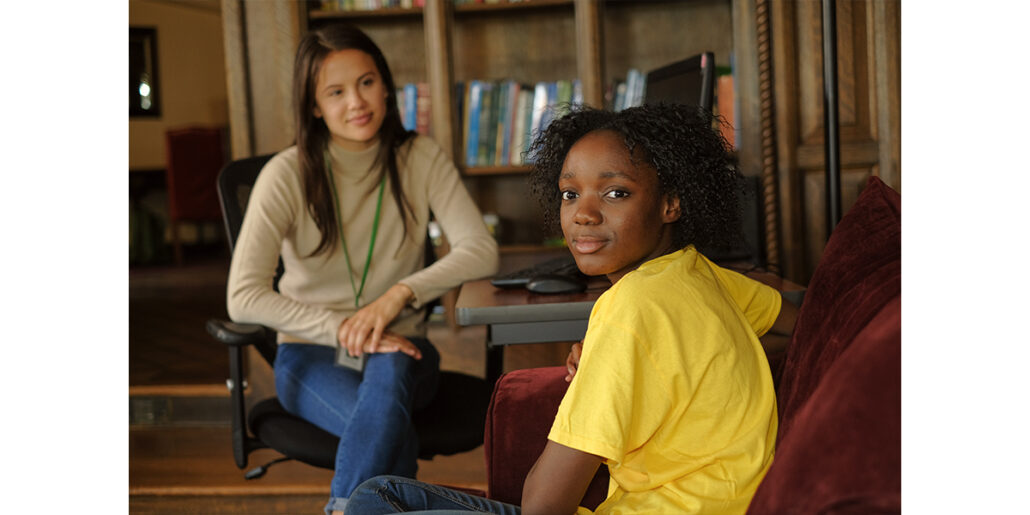 Embrace a Brighter Future
At Mercy Home for Boys & Girls, we provide more than a safe haven—we inspire each child to hope, dream, and achieve. Whether your child is facing difficulties or simply lacks the resources to navigate life's journey, we're here to help.
Remember, you're not alone. At Mercy Home, you have a family committed to turning every challenge into an opportunity for growth. Reach out to us today and start your child's journey towards a brighter, more prosperous future.
It's essential to understand that Mercy Home for Boys & Girls is not a foster care facility. We offer a distinctive program, designed to supplement family efforts and create a supportive, nurturing environment where children can thrive.
At Mercy Home, our role is to complement the family's endeavors, not replace them. We do not take guardianship. Instead, we work closely with guardians or parents, ensuring their active involvement in their child's journey towards growth and success.
We strive to act as a strong support system, working collaboratively with families to help each child overcome their unique challenges and unlock their potential. Our ultimate goal is not to take over parental roles but to strengthen them, fostering healthier relationships and brighter futures for all our children.
Your child's success is our success, and together, we can build a path that leads to a more promising tomorrow. Trust us to stand by your side, offering the support your child needs to grow, learn, and succeed. At Mercy Home, we are more than a sanctuary—we are a family that champions every child's welfare.
The Children We Serve
Children from various backgrounds find solace and support at Mercy Home. Many come to us seeking refuge from behavioral problems, trauma, neglect, or abuse. We believe in their potential and are committed to helping them build a brighter future.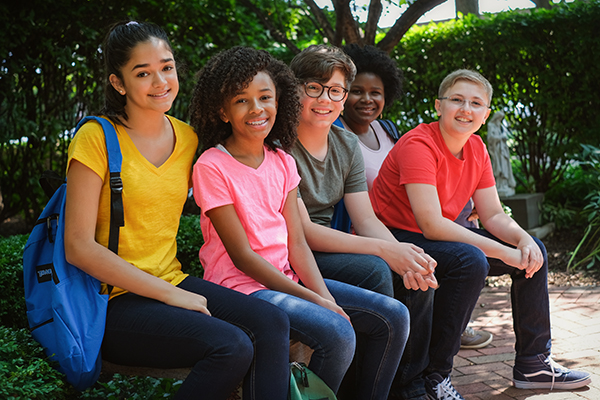 Who do we serve:
Male and female youth ages 11-24 throughout the Chicago metropolitan area
Youth who voluntarily commit to and are motivated to engage in Mercy Home's treatment program
Youth who would benefit from building healthy attachments and relationships
Youth who have experienced trauma and/or neglect, or who may have difficulty coping with stressors in their lives
Youth who present with moderate emotional, behavioral and psychological challenges
Youth who present with moderate educational and/or vocational challenges and/or may be struggling academically
Young people who are experiencing housing insecurity
Our Caring Alternative
Mercy Home is more than just a residential care facility. We provide our children with an array of therapeutic, academic, and life skills support services, specially tailored to meet their unique needs. Our residential program serves as a beacon of hope, providing:
Therapeutic care to address behavioral challenges
Academic support to ensure educational success
Career guidance to forge a prosperous future
A loving home, where children can thrive and grow in a nurturing environment
The Admissions Process
At Mercy Home, we're committed to making the admission process as simple and seamless as possible. We understand the courage it takes for families and children to seek help, and we aim to support you every step of the way.
The process involves:
Reach out to us via phone or an online application.
Attend an informational session.
An in-person meeting to discuss how Mercy Home can best serve the child.
If the child is a good fit, they'll be welcomed into our home and their new journey of transformation can begin.
Contact The Admissions Team
If you are a young person or would like to refer someone in the Chicago metropolitan area complete our referral form and one of our trained admissions counselors will contact you.
Please note: we do not provide an immediate response to messages sent through this form. Please use the following phone numbers for immediate assistance:
Emergency situations – 911
Emergency shelter (within Chicago) – 311
National Suicide Prevention Lifeline – (800) 273-8255
National Domestic Violence Hotline – (800) 799-SAFE (7233)