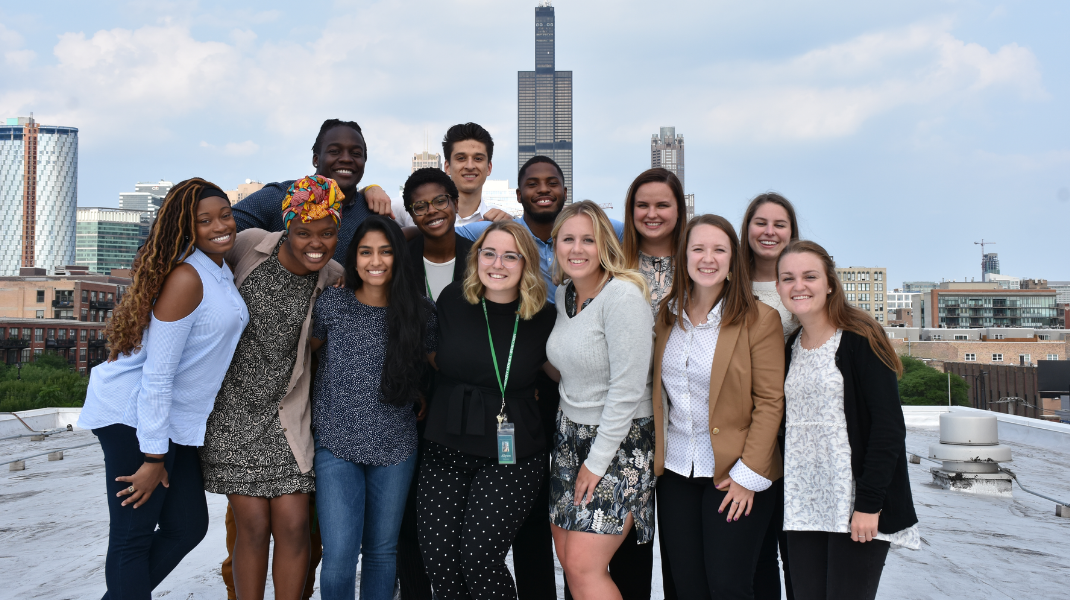 MercyWorks Fellowship
Become a difference maker in the lives of children and families in Chicago.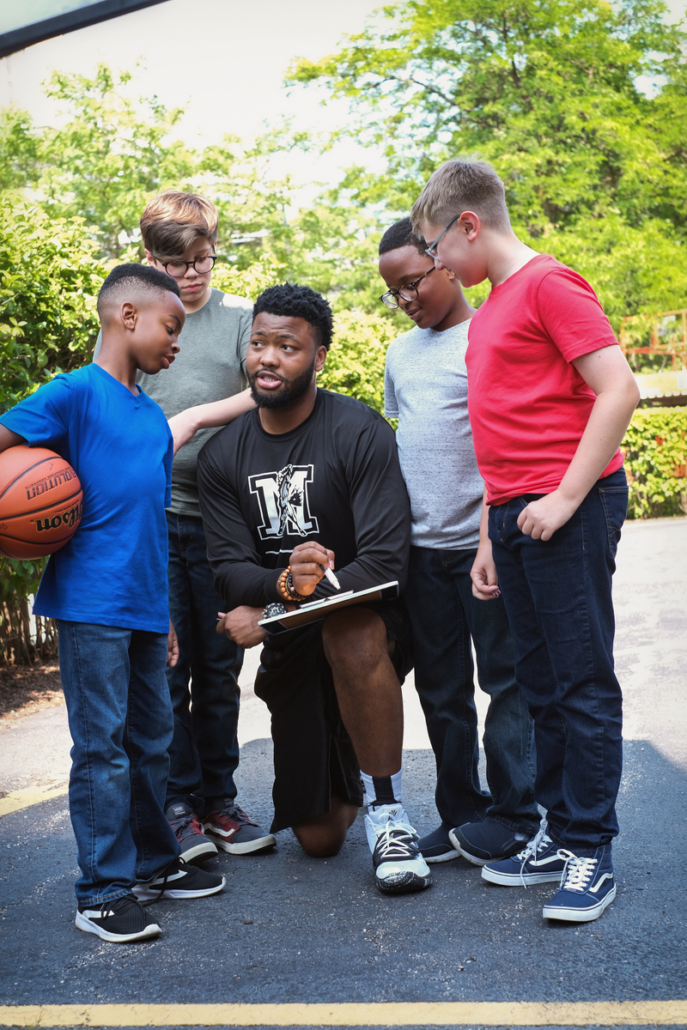 The MercyWorks Fellowship offers a diverse group of changemakers an opportunity to work directly with youth and families in Chicago while living in an intentional community that focuses on social justice for all. The MercyWorks Fellowship can be broken down into two components:
Work
Fellows work alongside a team of coworkers to serve as coaches and advocates for our young people and their families by building intimate relationships and important life skills through daily activities and events. Whether they are playing basketball, assisting youth with homework, or getting our kids ready for a job interview, Fellows play a significant role in our youth's lives and their treatment
Community
Fellows live in an intentional community with 10 recent college graduates from all across the country. The community is rooted in restorative justice practices with a focus on a spiritual connection to the world and those around them. Fellows will participate in weekly peace circles and dinners to help foster a healthy and safe community. Fellows will also be connected with professional mentors who are dedicated towards their growth in their career fields of interest.
Application Process:
1. Submit application through online portal
(20-30 minute process)
2. Q&A with MercyWorks Coordinator
(15 minute process)
3. Phone interview
(1 hour process)
4. Submit 1 essay
(1-2 pages)
5. In person interview
Learn More about MercyWorks Fellowship
MercyWorks Fellowship Housing Virtual Tour
Ninth year in a row Mercy Home for Boys & Girls named among the top places to work by the Chicago Tribune!

---
MercyWorks Fellowship is an AmeriCorps program, funded in part by the Corporation for National and Community Service and Serve Illinois.
---
Benefits of becoming a Fellow:
Professional Development
Professional development and direction that will give MercyWorkers the tools needed to launch into their chosen career path through social justice.
Spirituality
Spiritual enrichment through exploration of one's own spiritual call to live justly, sharing that call with other fellows, and in turn coming to understand the diverse spiritual calls others' experience.
Social Justice
A nationally recognized training program that will prepare MercyWorkers with a foundational understanding of the impact of trauma and adversity on young people and family systems. This program will also prepare MercyWorkers to intervene and deescalate crisis situations in a variety of settings.
Spend a year at MercyWorks
Site Placements
REFLECTIONS
Read reflections of MercyWorkers and their unforgettable experiences.
MercyWorks Fellowship Program FAQs
What is the difference between Mercy Home for Boys & Girls and MercyWorks Fellowship?

Mercy Home for Boys & Girls is a residential therapeutic facility for youth who have experienced trauma and has been operating in Chicago since 1887. MercyWorks is a year-long program that provides recent college graduates with the opportunity to work full-time 40 hours a week with the youth of Mercy Home and live in an intentional community with 15 other young adults from across the country.
What does a day to day look like for a MercyWorker?

It depends on the site placement, but every MercyWorker commits to working with our Mercy Home youth for 40 hours a week and participates in weekly community nights, one-on-one meetings with a housemate, household chores and seasonal retreats.
What kind of training and support will I receive for working with the youth of Mercy Home?

You will get a whole month of training that will provide you with the knowledge needed to work with youth in a trauma-informed environment. Once you are working in your site placement, you will shadow for two weeks and receive on the job training from your supervisor and coworkers. You will also receive weekly supervision with your supervisor over the course of the year. With this training, you will become a valued member of the team and have the same responsibilities and expectations as your co-workers.
Do you have to have a specific major to apply?

No. Students from all majors are welcome to apply. You just need to have a passion to work with Mercy Home youth and live in an intentional community for an entire year.
How are placements determined?

Once all fourteen MercyWorks volunteers are confirmed, each volunteer is sent a list of placements for the upcoming year and is asked to rank their placement preferences. A conference call is scheduled to provide an opportunity for the volunteers to learn more about each placement and ask questions. When volunteers arrive to MercyWorks in July, they interview for two positions, ideally two of their top preferences. Each volunteer is selected for one placement, dependent upon their strengths and skills and the needs of Mercy Home.
How old are the youth of Mercy Home?

The age ranges of youth in our residential program starts at 11 years old and goes all the way to 24 years old.
I saw that spirituality was one of your five program values. What role does religion or spirituality play during the MercyWorks year?

Mercy Home for Boys & Girls is a Catholic organization but MercyWorks welcomes people from all faith backgrounds or none. Whether you identify as Catholic, Christian, Muslim, Jewish, Agnostic, Atheist, or anything else, we ask that you be willing to share your spiritual journey with your housemates and listen to their journeys as well. We ask MercyWorkers to come with an open mind and heart and a willingness to engage in interfaith dialogue. We will explore spirituality throughout various community nights and retreats and will delve into how spirituality connects with all the other MercyWorks program values too.
Will you explore themes of racism and savior complex?

Yes. We ask MercyWorkers to unpack their privilege prior to working with our youth and to continue to do so throughout their year. Because this is an important component of the work and living in community, it is an ongoing conversation that will be explored through readings and discussions with one another and guest speakers during community nights, retreat sessions and trainings.
When does the program start and end?

The program begins in August and goes until the end of the following July.
What happens when my MercyWorks year ends?

Some MercyWorkers apply to and are hired on in a full-time paid position at Mercy Home. Others go on to graduate school or find jobs at other non-profits, schools or in a completely different sector. MercyWorks staff members connect each MercyWorker with a professional mentor during their year to make sure they are ready for their next steps upon their completion of the program. Our goal is to make sure that MercyWorkers are thinking about next steps and connecting with the people, graduate school programs and experiences that will help prepare them for their future career.
Can I speak to current MercyWorkers about their experiences?

Absolutely! Just reach out to the MercyWorks Coordinator and he/she will connect you with a current MercyWorker and you can set up a time to speak with them over the phone.
Can I bring my car to MercyWorks?

Volunteers are not allowed to bring their cars to MercyWorks. Volunteers share cars provided by MercyWorks. Gas and insurance are provided. Volunteers also have access to public transportation and bicycles. Bus lines and train lines are within close walking distance.
MercyWorks Fellowship Parent FAQs
How will this prepare my son or daughter for the "real world"?

Some people view this year as a year off of work or school. MercyWorks is certainly a year ON! MercyWorkers enter into full-time positions as a Youth Care Worker, AfterCare Care Manager, Admissions Case Manager, Career Resources Coordinator or Academy Coordinator. These positions offer direct work experience with Mercy Home youth for people of all educational backgrounds and are great preparation for future jobs or graduate school programs. MercyWorkers are also connected with professional mentors in their desired field to help discern career steps after their year has been completed.
As a result of the experience, support, and training gained while in the MercyWorks program, many of our MercyWorkers stay on as full-time paid employees at Mercy Home after their year of service. Others go on to new jobs or graduate school, typically in social work, a non-profit setting or in education. To date, 65% of our alumni have gone on to receive an advanced degree.
What about student loans?

MercyWorks team members understand what a big stressor student loans can be. The MercyWorks staff will work with MercyWorkers to contact lenders to apply for loan forbearance through AmeriCorps so that Stafford and Perkins loan payments do not need to be made during the year. MercyWorkers who successfully complete their year of service will also receive an end of year AmeriCorps Education Award worth $5,920 (pending funding from AmeriCorps). These funds can be used to either pay off student loans or they can be applied to future education for up to 7 years from the MercyWorker's completion of service.
What type of job orientation and training do you provide?

MercyWorkers complete an intensive training and job shadow period that begins right after they move in. This training is the same training that all Mercy Home coworkers complete and will give them all the tools necessary to start work in their placements.
How will my child afford living in Chicago on a stipend?

MercyWorkers have all of their basic needs met, (food, toiletries, housing, transportation). A monthly stipend is provided for "extra" things such as cell phone bills, clothes, or outings with friends.
What benefits do MercyWorkers receive?

MercyWorkers have the following provided for them:
Housing
Food
Bi-weekly stipend
Health, dental & vision insurance
Transportation assistance
Assistance with securing loan forbearance and interest repayment through AmeriCorps for Stafford & Perkins loans
End of Year $5,920 AmeriCorps Education Award, pending AmeriCorps funding
On-going training, development and professional mentoring
Spiritual Direction, if desired
What is the living arrangement?

The sixteen MercyWorkers live together in an apartment located on the property of Mercy Home for Boys & Girls in the West Loop neighborhood of Chicago. MercyWorkers live in a separate building than the boys and girls who live at Mercy Home. Each volunteer has their own bedroom. The communal areas include a living room, dining room, kitchen, pantry, laundry room, computer room, bathrooms and prayer room. There are also two guest bedrooms for friends, family and prospective MercyWorkers to stay when they visit. MercyWorkers have 24-hour access to the chapel, gyms and workout facilities located on the property of Mercy Home.
Every Wednesday night, MercyWorkers come together for community night which includes a meal, shared prayer, and a discussion or activity focusing on one of the five program values. Every Sunday afternoon, they come together for a house meeting to discuss the logistics of living together in an intentional community.
Will my child be safe?

The health and safety of our MercyWorkers is our top priority. The MercyWorks apartment is located on the property of the boys' campus of Mercy Home for Boys & Girls, which measures nearly one square city block. In order to keep the boys, staff and MercyWorks residents safe, there is a 24-hour receptionist/security guard. The boys' campus is located in the West Loop neighborhood, just one mile west of downtown Chicago. It is generally a safe and vibrant neighborhood. As is the case in any urban area, a basic awareness of oneself and one's surroundings can help to ensure safety.
What kind of work experience can my child expect at Mercy Home?

Mercy Home for Boys & Girls was named one of the top 100 places to work in the Chicago area for the 7th straight year! While most of those named were major corporations, Mercy Home was one of only a dozen non-profits included in the entire list of 100 workplaces. This recognition is a testament to the dedication, compassion, and fellowship that our co-workers share with one another to meet the needs of our children.
Meet our staff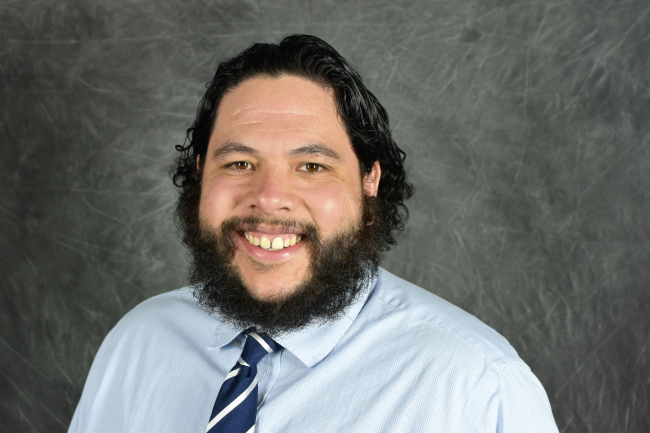 Marc Velasquez
DIRECTOR – MERCYWORKS & SPIRITUAL DEVELOPMENT
Marc Velasquez, Manager of Spiritual Development, has been with Mercy Home for Boys & Girls since 2013. Prior to his work at Mercy Home, Marc worked with persons experiencing homelessness in Boston, college students interested in learning about social justice, and incarcerated individuals in Belize. Marc earned a MFA from Emerson College, and studied English, Philosophy and Theology as an undergrad at Boston College. During his time at Mercy Home, Marc has intentionally shaped spiritual programming that is responsive to both trauma and spiritual dissonance. He insures that spiritual programming at Mercy Home is Youth centered. Outside of work, he enjoys reading, writing, board games, logic puzzles, and playing whatever games his two children invent.
The MercyWorks Application is Now Live!