Our friends at Google hosted Mercy Home's young people for a fascinating tour of its Chicago headquarters in the West Loop. Maura Carr, an account manager at Google and a Mercy Home Associate Board member, guided the visitors through the company's innovative spaces filled with beautiful artwork.
On the tour, the group saw several unique areas that featured different themes and amenities. One of the many stops was the third floor, which held a micro kitchen filled with healthy snacks, candy, and refreshing drinks. Not surprisingly, the snacks were a big hit among our kids!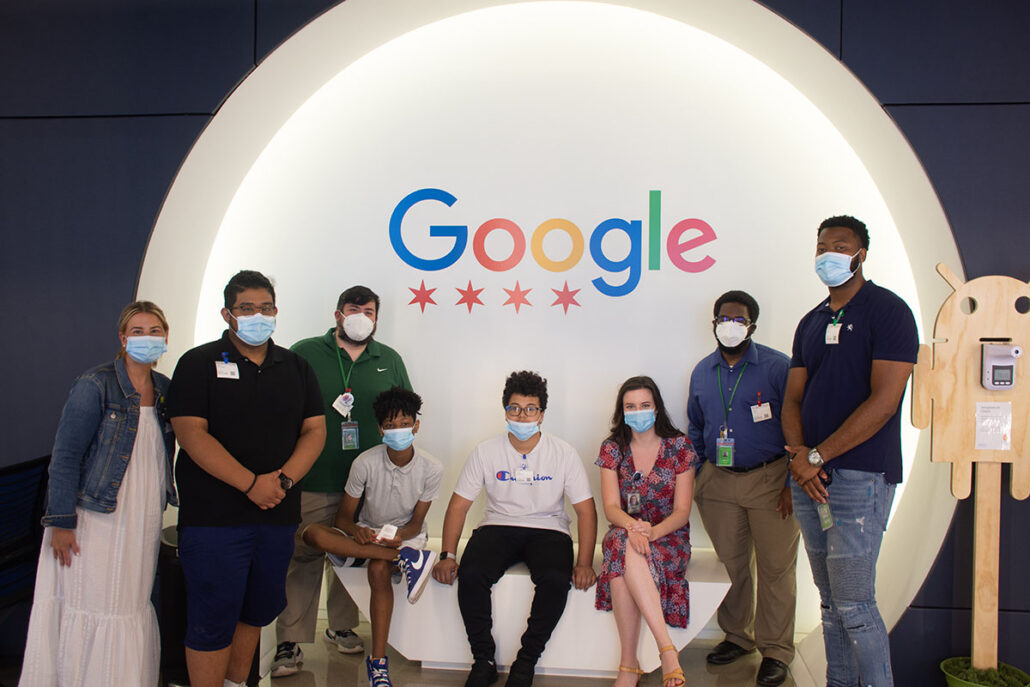 During the tour, Carr gave a presentation about the history of Google, the various positions one can have at the company, and the requirements to work there. She then opened it up for a Q&A and provided thoughtful insight on the key characteristics and skills Google looks for in employees. These include problem solving, teamwork, digital literacy, communication skills, and many more.
Toward the end of visit, the tour ventured up to Google's rooftop deck, which opened on a sweeping view of the Chicago skyline and featured a lawn, a garden, and an old CTA subway car. Before departing, the group stopped by the museum collection of Chicago street art, where they took a moment to admire the exquisite graffiti art that encapsulated the room.
A part of Mercy Home's Summer Career Institute, the tour exposed our young people to life in the tech field and encouraged them to look toward their futures. The program keeps our young people engaged in learning and growing during the months before the next school year. Our young people saw what it takes to work in a professional environment and the skills necessary to work at a business like Google.
We are very thankful to Google and to Maura Carr for hosting Mercy Home and providing our young people with a memorable experience to reflect upon when considering their future careers.