Many of our donors go to great lengths for our young people. But our friends at Licitra Roofing Company recently went all the way back to the disco decade.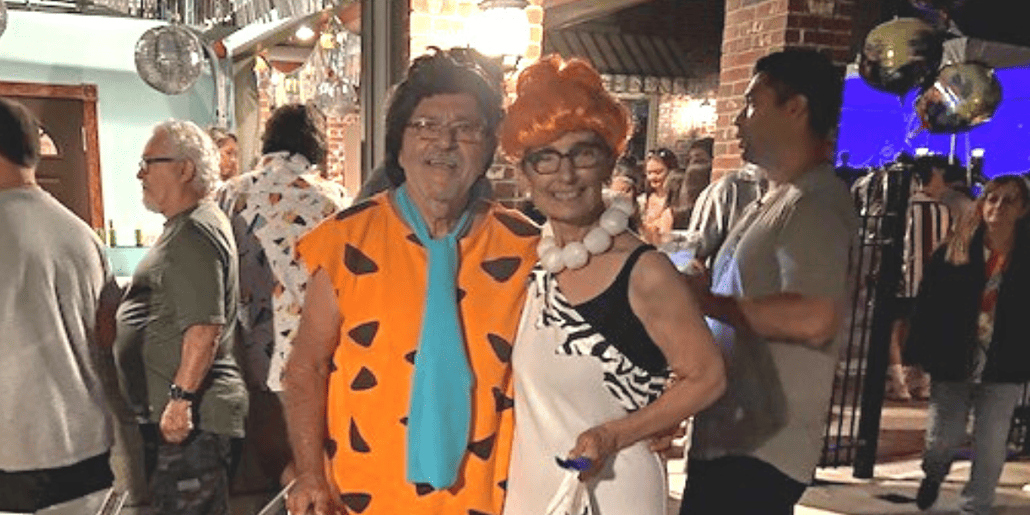 More than 250 family, friends, and business associates of the Brookfield, IL based company attended the 70s-themed fundraiser for Mercy Home this summer. Dressed in their color-rich, polyestered, and bell-bottomed best, attendees enjoyed a groovy time for a great cause.
The Licitra family organized a split-the-pot raffle, sold tie-dyed Mercy Home t-shirts, and promoted the Home throughout the evening. A Mercy Home coworker was on hand to greet guests and the share more information about our work with young people and families.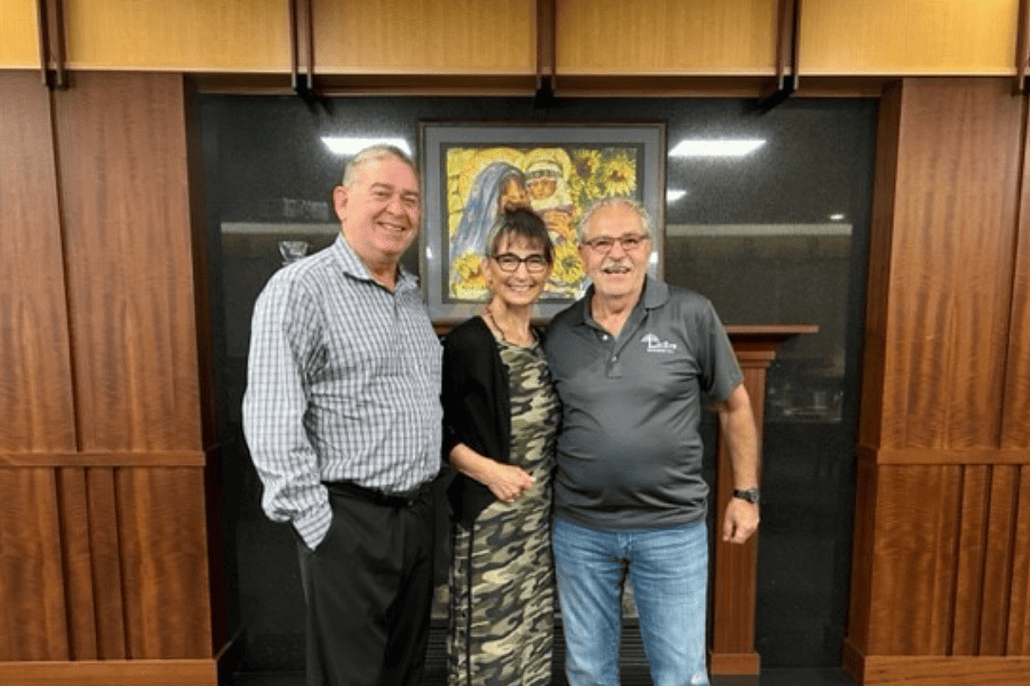 Afterward, Mario and Karen Licitra visited Mercy Home to present President Fr. Scott Donahue with the proceeds as well as sweet treats for our young people and new backpacks to help equip them for the new school year. 
The cost of the party was underwritten by Licitra Roofing and numerous sponsors, and the money raised went directly to Mercy Home. The Licitras have been hosting a summer fundraiser for over 10 years and choose a deserving charity each year. The Licitras feel they have been blessed with an abundance of God's good grace and that they have a responsibility to share it with others.
We are grateful to the Licitras and all their family, friends, and associates for their generosity and support of our boys and girls.