Receive reflections and updates from Fr. Scott Donahue about Sunday Mass at Mercy Home and get our Mass Guide in the mail.
Sunday Mass at Mercy Home, also known as our "parish of the airwaves," is Mercy Home's televised mass program that brings the Eucharistic celebration to parishioners across the nation.
Each year since 1992, Sunday Mass at Mercy Home has provided weekly access to a faith community for those who are unable to attend their neighborhood parish due to age, infirmity, or lack of transportation. With over 70,000 faith-filled viewers and counting, Sunday Mass at Mercy Home is the most popular televised Catholic Mass in the Chicago area, we hope you join us!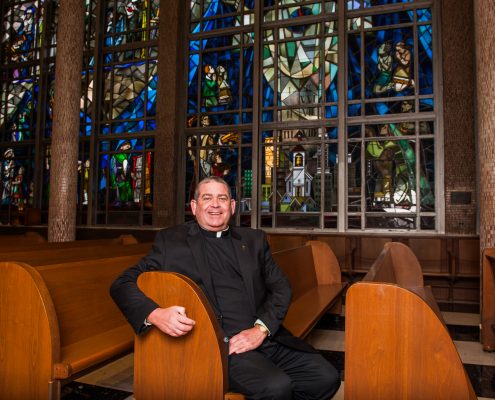 https://www.mercyhome.org/wp-content/uploads/2017/05/mh_0041.jpg
1363
2048
Christa Rooks
Christa Rooks
2016-06-17 15:05:09
2020-10-22 14:39:28
Why are Priests called Father?