Mercy Home is doing its part to make sure the Chicago community has access to free COVID-19 testing. Last week, the City of Chicago and CORE (Community Organized Relief Effort) held free COVID-19 testing at our Walsh Campus for both coworkers, our kids, and community members.
The idea was sparked when Manager of Community Partnerships and Marketing Juan Medina was speaking with one of our community partners who shared his positive experience about getting tested at a site in Humboldt Park. He told Juan that CORE was looking for places to hold pop-up testing sites and asked if Mercy Home would be interested in hosting. Juan connected with our nurse, Sarah Juarez, and things moved from there.
 "We thought this would be a great idea to collaborate with the community and get our kids tested, and some of our staff tested as well," Sarah said.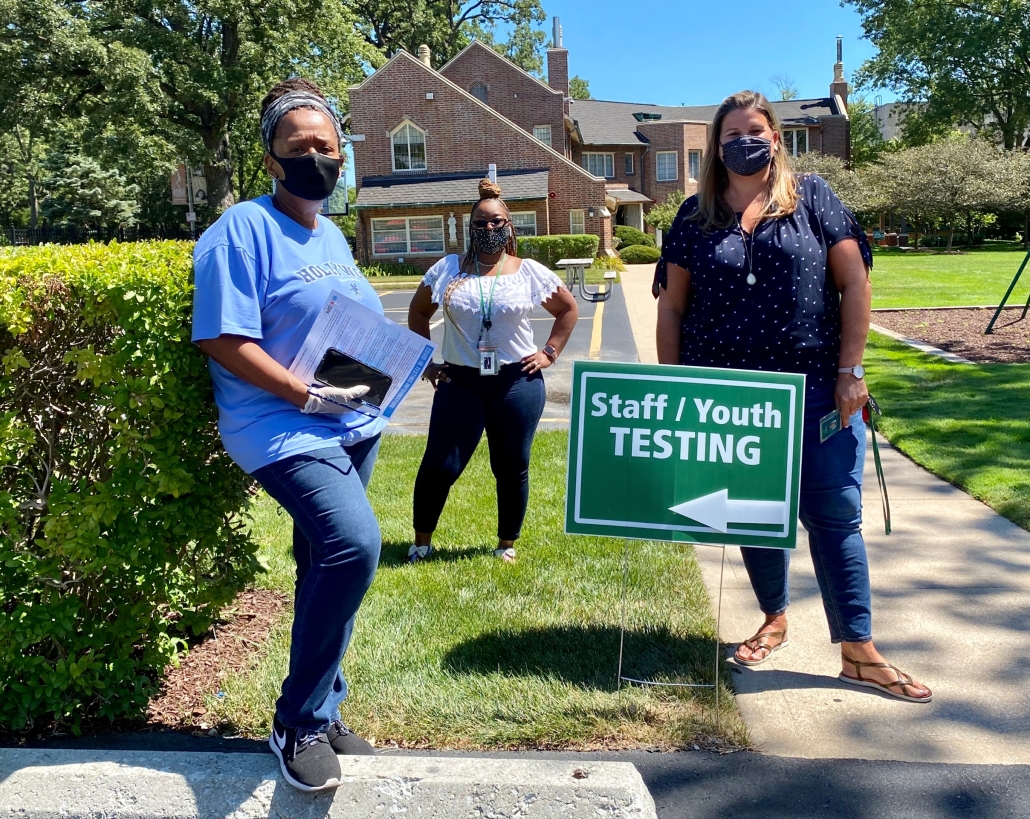 With a quick turnaround time, Mercy Home relied on friends and supporters to help spread the word about our testing site. Leader Council member Susan Flood, who lives in the area, helped promote the testing using social media sites like Facebook and LinkedIn. The Chicago Police Department in Morgan Park also helped promote the testing to the community.
And though it was a lot of work, the pop-up testing went off without a hitch.
"Sarah really took the reins and organized the entire event," Juan said. "I'm really grateful for all the work Sarah did. …[Holding COVID-19 testing onsite] has been a goal of hers for a while, so I'm just happy I could help her with that."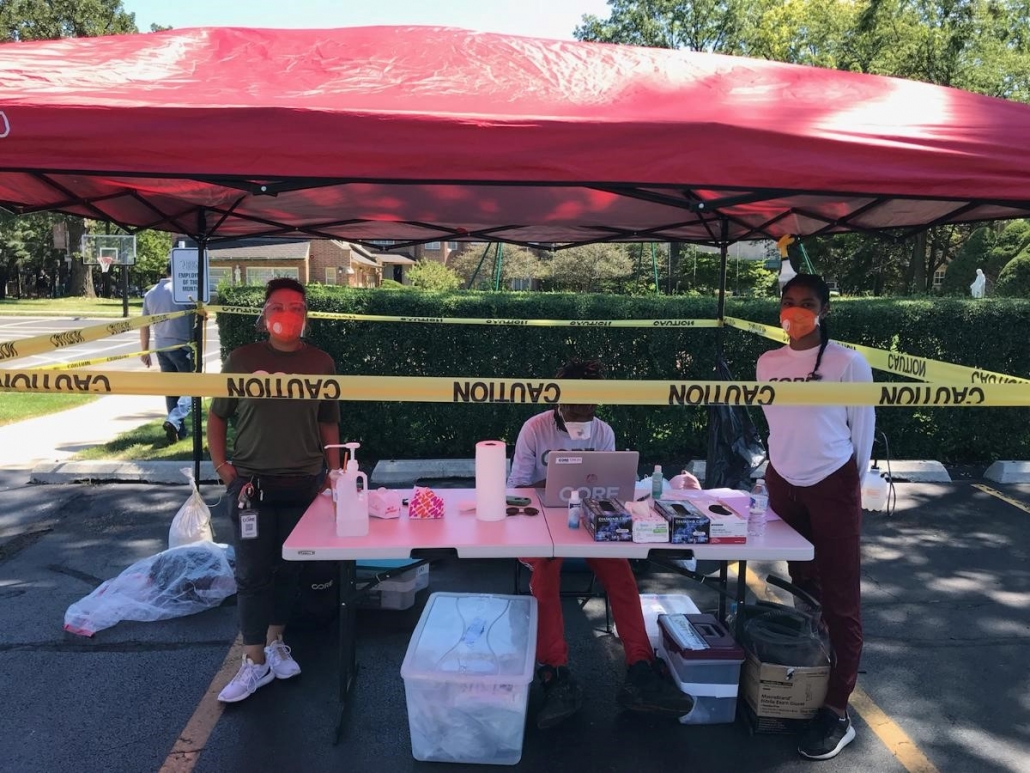 CORE set up the testing site in the Walsh Campus parking lot, with help from Elvin Shima, the director of facilities, and his team. Tents were arranged to accommodate both Mercy Home youth and coworkers, as well as community members. Amy Schulz, the director of girls campus programs, also helped with logistics.
All the hard work paid off as 283 people were tested in just four hours. CORE reported that it was one of the highest turnouts they've had at a CORE mobile testing site.
"I'm just super, super happy with having them administer 283 tests," Sarah said. "My goal in my head was like, if we can get to 150, maybe 200 [tests], that would be good. Only about 50 of those [tests] were from Mercy staff or youth. So [there was great] community turnout."
We are grateful to Michelle Perez and Sunny Lee at CORE for their help bringing free testing to Mercy Home and helping us make a positive impact on so many people.