The Chicago Tribune today named Mercy Home for Boys & Girls among its top 100 places to work in Chicagoland for the 9th consecutive year. Mercy Home has been named to the Tribune Top Workpaces List every year since we were first introduced to the program in 2012.

The list is based solely on employee feedback gathered through a third-party survey administered by employee engagement technology partner Energage, LLC. The anonymous survey uniquely measures 15 drivers of engaged cultures that are critical to the success of any organization: including alignment, execution, and connection, just to name a few.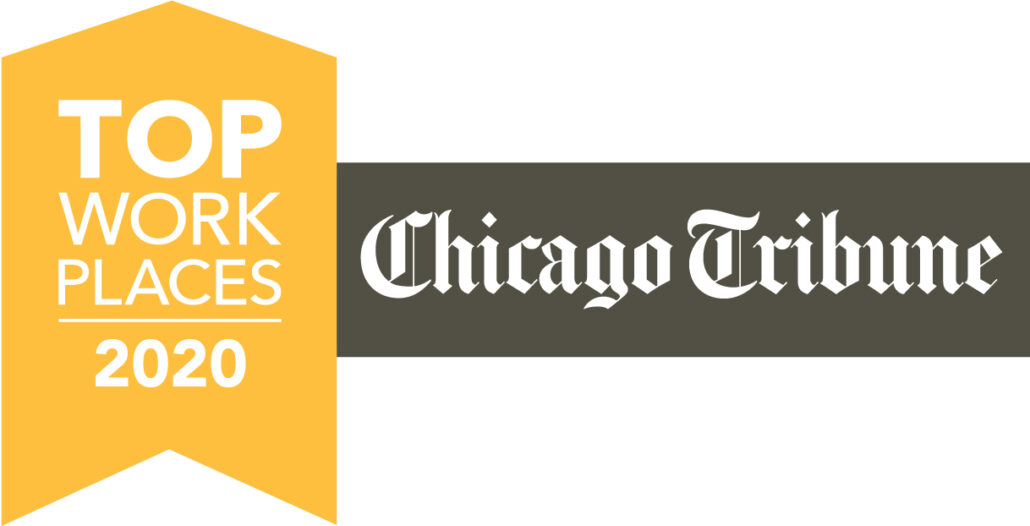 During a virtual event announcing the winners on Thursday evening, Energage President Dan Kessler addressed the ways that successful organizations respond in times of crisis, such as the COVID-19 pandemic that has impacted virtually every business and nonprofit. He said that a strong connection with employees is critical as is a shared focus on the organization's core values. "What matters in the past matters even more now," Kessler said in congratulating the winning companies.
Mercy Home's response to the crisis was a shining example of every area of the organization coming together to fulfill our promise to provide care and healing to children and families and that our historic, 134-year-old mission can survive into the future.
"I am so deeply proud of my coworkers for the countless ways they have risen to the challenges we continue to face as a result of this crisis," said Mercy Home President Fr. Scott Donahue. "Their response to the challenges posed by this pandemic has moved Mercy Home into hopeful new directions."
I am so deeply proud of my coworkers for the countless ways they have risen to the challenges we continue to face as a result of this crisis.
Last spring, Fr. Donahue established a Compassionate Care Task Force (CCTF) to coordinate the therapeutic and tangible support we provide to our young people and families during the COVID-19 pandemic. Bringing coworkers together from areas across our organization, this responsive work team was formed during planning meetings and discussions that took place daily at Mercy Home in the weeks before the crisis fully enveloped the Chicago area and closures of schools and other systems began to occur. In addition to consulting with health officials on preventing the spread of infection at our home, coworkers in these meetings also voiced a deep concern for the families of all of our young people, including those connected to us through our AfterCare (now known as Community Care), Friends First Mentoring, and Admissions programs. The resulting team efforts have enabled us to evaluate the specific needs of those we serve that have been occasioned or made significantly more acute by this crisis and to meet those needs quickly and efficiently.
Further, to address the increased needs of families hardest hit by the crisis, our AfterCare program expanded its capacity to provide supports for more youth and families, particularly since the pandemic challenged the Home to explore new ways to connect people with resources. The program was renamed Community Care to reflect the ways the department works with our youth and families and the partnerships and community resources it utilizes to meet the needs of its members.
"Many have said in different ways how crisis or adversity reveals character," Fr. Donahue said. "While our inclusion in the previous eight Top Workplaces programs has been a testament to our coworkers' commitment to a life-saving mission, this year's award is special because it shines a light on my coworkers' true character, that generosity of sprit that defines who we are as an organization. I really could not be more proud and more hopeful about our future once the pandemic is behind us."
To determine the Top Workplaces, the Chicago Tribune invited Energage to conduct and analyze confidential surveys of more than 100,000 Chicago-area employees, including our Mercy Home coworkers. The results determined the top-ranking small, mid-sized, and large organizations in the area. Mercy Home again earned its spot among mid-sized organizations, which was defined as those employing between 250-999 people. The list of winners was published in a special section inside today's Chicago Tribune.