Mercy Home's annual March for Kids campaign was halted prematurely this year by the deepening of the COVID-19 crisis in the U.S. and in Illinois in particular.
We had planned on joining the throngs celebrating at the Chicago St. Patrick's Day Parade on March 14 and the South Side Irish Parade the next day, March 15. As we have done for decades, teams of volunteers would have roamed the parade routes collecting donations that help us give kids the tools to build brighter futures.
While we did not march in these parades, we are deeply grateful to those who signed up to help us. If you were one of them, we hope you will join us again next year.
Similarly, we are grateful to all of the businesses and organizations who threw their support behind this effort, including our presenting sponsor Nitel. Partnerships like these are critical in the success of this campaign every year and again, we look forward to working with them again next year.
Before coronavirus paused the public activities that were part of this effort, we celebrated March for Kids all over town in a number of ways.
The month began with a declaration from Chicago Mayor Lori Lightfoot officially proclaiming the month of March as Mercy Home's March for Kids Month in the city. We are grateful to the mayor and the Chicago City Council who invited Fr. Scott to give the invocation at their March 18th session. Unfortunately, coronavirus related closures and disruptions to business had already taken hold in Chicago.
If there's one silver lining in our current circumstance is that few of us will ever again take getting together with friends for granted. We were beyond disappointed that Our first annual Post Parade Celebration had to be put on ice, but we're planning on picking up next year right where we left off. In the meantime, we have so many outstanding sponsors and donors to thank for helping us put together what had shaped up to be a wonderful, family-friendly celebration at the Chicago Cultural Center.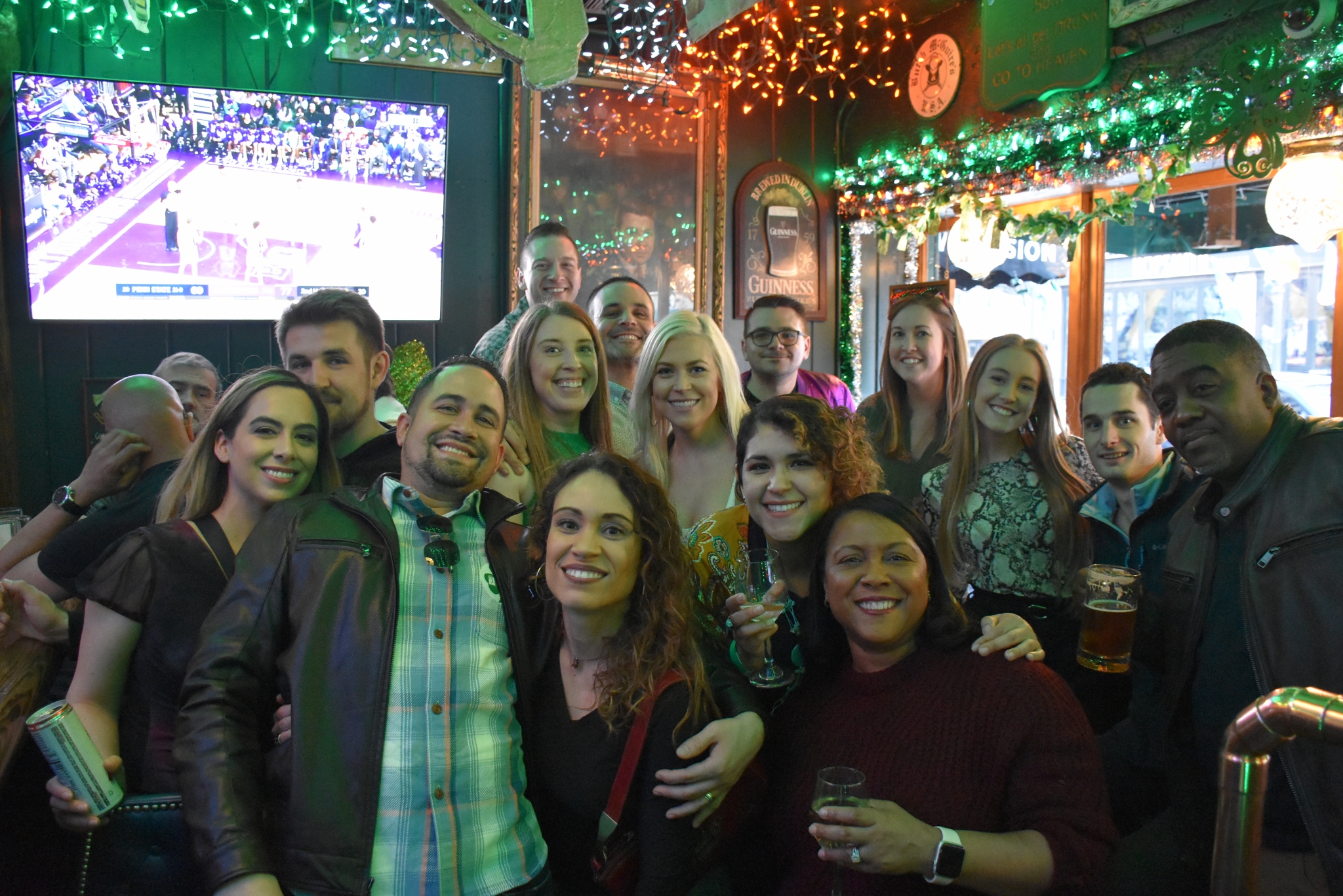 Thankfully, smaller circles of friends were able to gather in support of March for Kids when we began the month. Our Associates Board, for example, held a kick-off party at famed near North establishment Butch McGuire's. A suburban youth choir group known as Anima held a special concert at Our Lady of Mt. Carmel Church to benefit Mercy Home's March for Kids. And before Masses were cancelled across the Chicago Archdiocese, our good friends at the Knights of Columbus collected donations after Masses at several parishes throughout Chicago. We even briefly welcomed our good friends from Cork County Ireland who make the trans-Atlantic trek every year, though this year, they were forced by circumstances to turn around quickly for home. We will continue to work with them in the years ahead as they make life-changing experiences possible for groups of our kids.
While most of us can't be together in person, we're getting used to reaching out electronically and in other ways. Fittingly, throughout March, our media partners US99 radio and ABC7 Chicago television were helping us get the word out to encourage Chicagoans to support Mercy Home and March for Kids through their donations, including those to our web site, which were matched by a generous donor. In addition, our good friends at Wintrust leveraged their media advertising to get our message out in print, broadcast, and digital channels. They even advertised us on their massive digital billboard seen by thousands of drivers each day on the Kennedy Expressway!
Watch Advancement VP Joe Wronka discuss March for Kids on ABC7 news.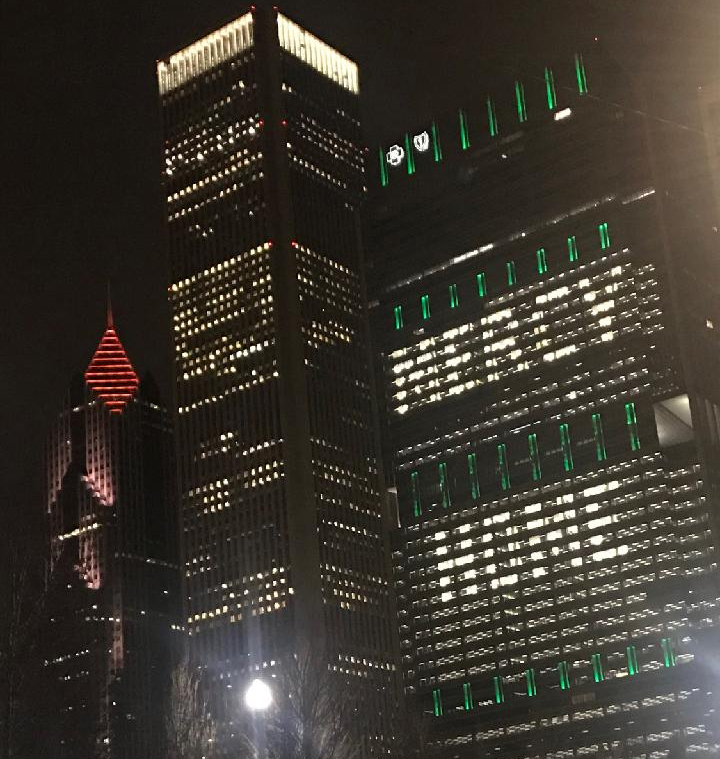 But despite the cancelations of gatherings and events just before St. Patrick's Day weekend, we also saw our message reach the greatest heights of the campaign starting on Friday night, March 13th. As it has done for the past nine years, the Blue Cross Blue Shield Tower illuminated the night sky with a message of hope for the future. Many stories above Millennium Park, the tower's office lights shone in a carefully arranged pattern to emblazon the name MERCY HOME prominently on the face of the city's skyline.
So while our campaign didn't go quite as planned, we do think it's appropriate to end this wrap up on that particular note of encouragement. Because the cause behind March for Kids continues to represent high hopes for the future of our city and light to its children. Not only in March, but also now, more than ever.