Mercy Home is proud to announce that Nancy Temple has been named the new Chair of its Board of Regents and Board of Directors. She will preside over the first meeting of her two-year term in November.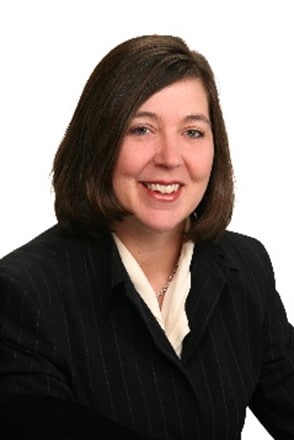 Temple is a founding partner at the law firm Katten & Temple, LLP. Prior to joining Mercy Home's Board of Regents in 2018, she served as chair of the Leader Council. It was an invitation to the Graduates' Luncheon that introduced Mercy Home's mission to Temple and inspired her to become involved.
She became a Leader Council member in 2008 and Chair in 2016. Through her involvement in the Leader Council, she helped raise support for our young people's education and provided professional mentorship. She has also raised considerable support for the Home through her leadership and active participation in several special events, including Brighter Together, Ringside for Mercy's Sake, Poker Night, March for Kids, Have Mercy, and the annual Mercy Home Golf Classic. Temple assumes Board leadership as the Home plans and prepares to hold its inaugural Lux Gala this fall.
"Our Board begins an exciting new era with Nancy at the helm," said Mercy Home President and CEO, Fr. Scott Donahue. "As we move beyond the last remaining constraints of the pandemic, and toward our future as an organization, I am confident in Nancy's ability to help us generate the resources we need to serve more kids and families in the years ahead. Her dedication to this cause and her enthusiasm for all things Mercy Home motivate others to go the extra mile for those in our care."
Our Board begins an exciting new era with Nancy at the helm.
– Fr. Scott Donahue
Temple believes in leading by example and encourages her three sons to give back to others. During the first Christmas season of the COVID-19 pandemic, her son Charlie designed a creative Advent calendar project to lift the holiday spirits of our young people. For each of our program homes, Charlie and his brothers decorated over-the-door shoe organizers, filling the pockets with treats to be shared on each of the 24 days of Advent.
Temple also models giving back through her service on the boards of other leading Chicago nonprofits, including past service on the Lyric Opera Guild Board and the Adler Planetarium's Women's Board, where she was president. She currently volunteers for Legal Aid Chicago. Temple earned her J.D., cum laude, from Harvard Law School and her B.S. in accountancy, summa cum laude, from the University of Illinois