Last week, our young people ventured into the hustle and bustle of the city for a corporate office visit! Just across the river, Chicago's financial district is an exciting place for our kids to begin to dream about their future. Our kids were excited to pass through the shiny glass doors of TransUnion, a consumer credit reporting agency, at their building in the West Loop for a private tour.
As a part of Mercy Home's Summer Career Institute, our young people will visit numerous organizations throughout the area to get a glimpse of the professional life that awaits them after graduation. This program is focused on equipping our high schoolers and young adults with key skills to support their various career journeys. Tours will also include Google and the United Center, as well as workshops on professional development.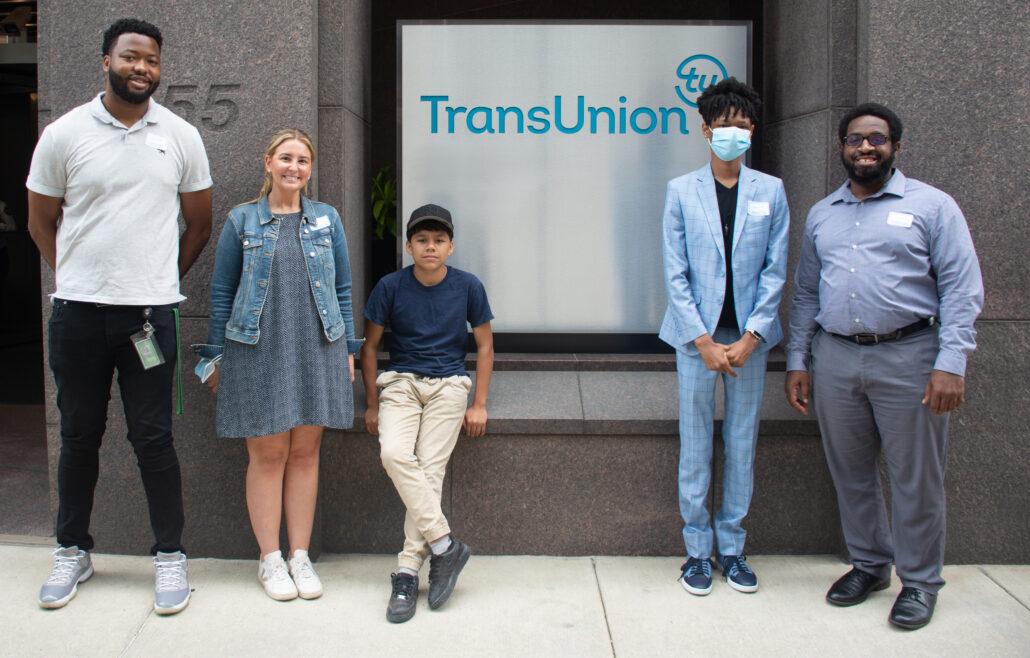 Once reaching TransUnion, staff members provided a behind-the-scenes look into the company's Chicago office. This tour included stops in the cafeteria, coworking spaces, the company kitchen, a game room, and boardrooms. Next, they were treated to a personal meet and greet with five current TransUnion employees in various roles including writing, engineering, project management, and data analytics. The employees were an excellent resource for our young people. Without reservation, TransUnion staff thoughtfully shared their journeys from high school to adulthood, how their life paths may have changed, and how they landed a role at TransUnion. This friendly group also answered our kids curious and eager questions, excited to share their expertise and advice to help them succeed.
Walking through the halls, our young people gained insights into corporate and professional life. Corporate culture is often unfamiliar to our kids, so we are excited for the enrichment that our Summer Career Institute will provide. All morning, they witnessed how professionals interact, problem solve, and work towards a goal firsthand. Through this experience, our kids have a better understanding of the opportunities that exist for them outside of Mercy Home. Most importantly, they will have the skills to achieve them.
We are so thankful to our friends at TransUnion for the guidance and hospitality they provided to our young people and coworkers!