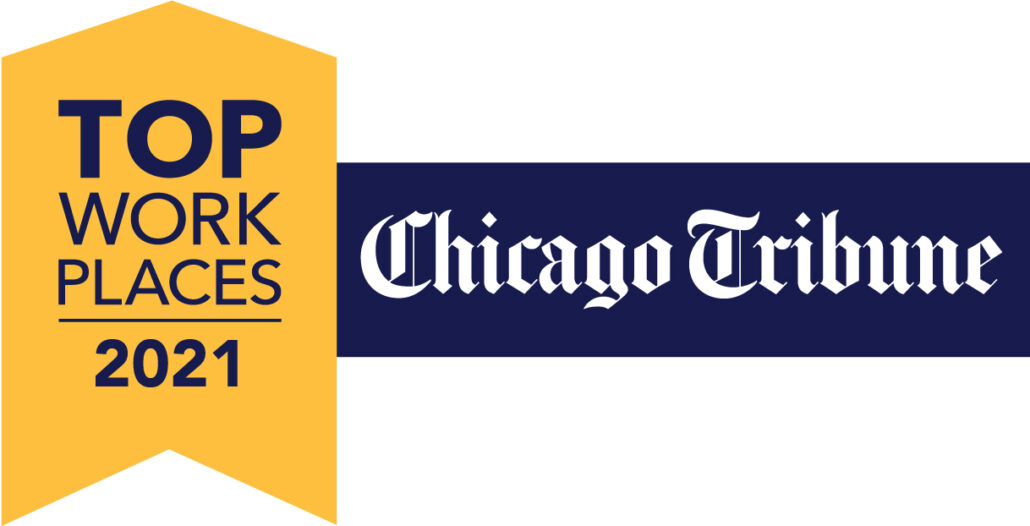 For the 10th consecutive year, Mercy Home for Boys & Girls was named by the Chicago Tribune as a top workplace in the Chicago area. The award was announced during a virtual event on Thursday evening.

The list is based solely on employee feedback gathered through a third-party survey administered by employee engagement technology partner Energage LLC. The anonymous survey uniquely measures 15 culture drivers that are critical to the success of any organization: including alignment, execution, and connection, just to name a few.
"I am so grateful to my coworkers who create this culture of generosity and compassion that changes the lives of the young people who come to us in need," said Mercy Home President Fr. Scott Donahue. "This honor is truly theirs and it is reflective of everything they do on behalf of our young people every single day. And I am beyond proud that the generosity of spirit that defines working at Mercy Home has been recognized in the Chicago Tribune for the last 10 years straight."
The honor is particularly encouraging as the Home continues to adapt and respond to the unique challenges presented by the ongoing pandemic to every facet of its operations. Providing the best level of care for young people while keeping everyone in our community safe has been no small accomplishment. Maintaining a strong workplace culture that keeps coworkers engaged and supported even in the face of reduced in-person interaction is even more noteworthy. But this success owes to the shared sense of mission that coworkers cited in their surveys.

"Throughout the year, our coworkers have remained determined to find new ways to work together to enhance the lives of children in crisis," Fr. Donahue said. "Their dedication gives me such great hope for the future as we emerge from the pandemic and grow our historic mission of service to the community. It's an exciting time to be at Mercy Home!"

To determine the Top Workplaces, the Chicago Tribune invited Energage to conduct and analyze confidential surveys of more than 100,000 Chicago-area employees, including our Mercy Home coworkers. The results determined the top-ranking small, mid-sized, and large organizations in the area. Mercy Home again earned its spot among mid-sized organizations, which was defined as those employing between 250-999 people.

The list of winners was published in a special section inside today's Chicago Tribune.
Mercy Home is hiring! 

There are multiple opportunities to join the team at one of Chicago's Top Workplaces. We're looking for passionate, driven coworkers who want to help young people build brighter futures. 

Learn more about working at Mercy Home and see if one of our available positions is right for you.