Mercy Home's Community Care Director Daniel Nelson has been recognized by the Chicago Blackhawks Foundation as a community hero. The foundation featured Nelson in a video as part of its One Community initiative, which highlights the stories of local heroes who have gone above and beyond to serve others during the COVID-19 crisis.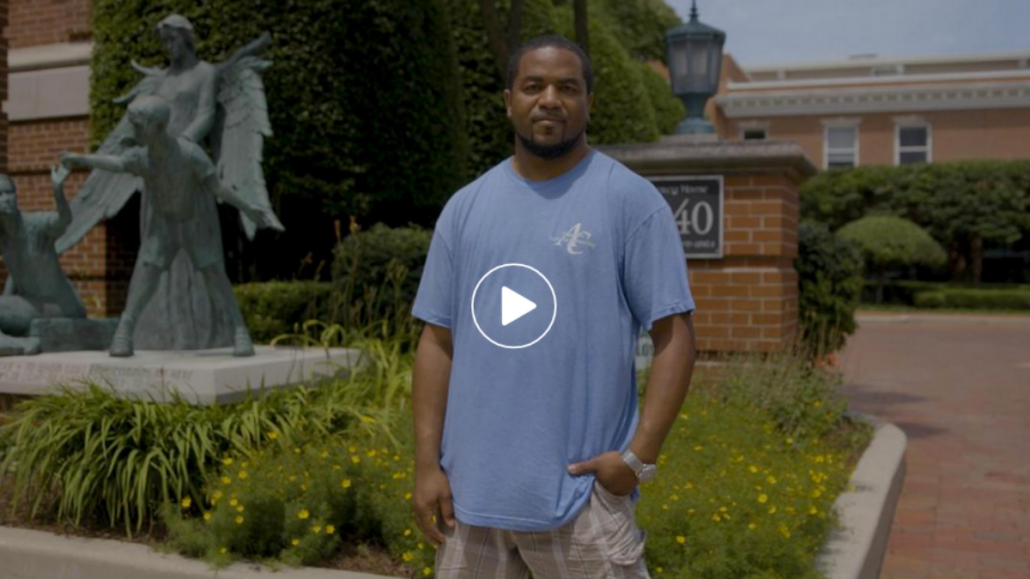 The Chicago Blackhawks organization has supported Mercy Home's work in a number of ways over the years.  In 2017, for example, they partnered with Bob's Discount Furniture to re-completely remodel a living room at our Walsh Campus for Girls. Recently, the Chicago Blackhawks Foundation provided support for our education programs.

Tilisha Harrison, who represents Mercy Home on the Chicago Blackhawks Foundation advisory board, nominated Nelson for the honor. "Daniel is always available to pitch in and help manage crises with Mercy Home's former residents and their families," Harrison said. "And no matter what, he remains the cool and compassionate face of Mercy Home that our kids and families need and trust to get through any stressful situation." She said that following the onset of the COVID-19 crisis, Nelson worked tirelessly to navigate the challenges caused by economic dislocation, interruption in housing or schooling, and any number of individual or family crises.

In the video, which was filmed shortly before the AfterCare program was renamed Community Care, Nelson described the array of supports that Mercy Home provides to former residents and their families through the program and its role in sustaining families during the COVID-19 crisis. "At the core of every relationship is compassion," Nelson said in describing what drives the work of both Mercy Home and its Community Care program.
"I am incredibly proud of all that Daniel has done for years to provide continued connection and care for our young people and their families," said Mercy Home President & CEO Fr. Scott Donahue. "This work is so critically important and the video is a testament to the incredible difference that our coworkers make in the lives of so many people. I am deeply grateful to the Chicago Blackhawks organization for sharing Daniel's story, and the story of our Community Care program. And I applaud the Blackhawks' outstanding efforts to enhance to lives of people throughout the community, especially as we come together in response to the effects of this pandemic."

Congratulations to Daniel Nelson and the entire Community Care team, and thank you to the Chicago Blackhawks for your faithful friendship and support.