Mercy Home was recently awarded $20,000 from our friends at SC Johnson as part of their 20 Days of Giving campaign!
We first connected with SC Johnson several years ago and a number of their coworkers attended our Brighter Together Tree Lighting Celebration last week. Shortly after the event, we were contacted by Senior Director of Global Community Affairs Jim Ladwig, who let us know that Mercy Home was selected to receive their generous gift as part of their holiday giving campaign.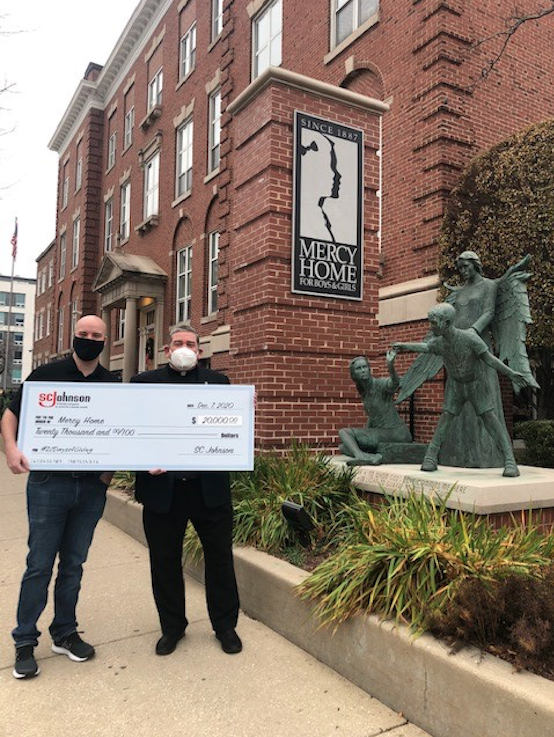 SC Johnson's 20 Days of Giving campaign helps support organizations with ties to communities where their company operates—SC Johnson has offices near the Ogilvie train station in the West Loop. SC Johnson noted that these donations were specifically directed at "providing pathways to greater economic and social mobility for underserved people and to help organizations impacted by the COVID-19 pandemic." Mercy Home is one of only 20 organizations to be awarded by SC Johnson.
Kevin Ramso, the senior associate brand manager of Scrubbing Bubbles Bath & Disinfection at SC Johnson, stopped by our Home to present Fr. Scott Donahue with the check.
We are incredibly honored and grateful for this generous gift from our friends at SC Johnson. We are also grateful to all our coworkers who do the inspiring work that makes companies like SC Johnson wish to support our mission. Thank you!